New Calls for the ICC to Take on Syria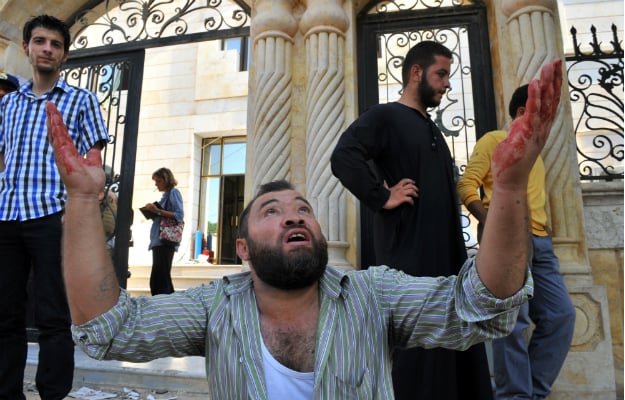 As war continues to rage on in Syria with no signs of abating, there are renewed calls for the International Criminal Court to investigate and prosecute any international crimes they find there. Earlier this month, Switzerland led a group of more than 50 countries appealing to the Security Council for referral of the situation to the ICC while U.N. High Commissioner for Human Rights, Navi Pillay, requested the same in meeting with the Security Council last week.
Given the conflict's rising casualty count – the U.N. recently estimated the death toll of the nearly two year old war surpassed 60,000 – it is understandable why people think it is an issue of international import. Likewise, it is not hard to find evidence of potential international crimes; recent military campaigns included bombing a bakery where civilians were lined up for bread and the campus of Aleppo University while videos of summary executions by both government and rebel forces are not hard to find on YouTube. But despite increased calls for ICC involvement, the likelihood of that happening still appear remote.
Because Syria is not a signatory to the Rome Statute, the ICC does not have the ability to launch a preliminary investigation on its own. The only way the court could take on the situation is with a Security Council resolution specifically referring Syria to the ICC. This is what happened with Sudan and Libya. But Security Council resolutions are subject to veto by the permanent five members and while Russia may be slightly cooling its support of friends in Damascus, it still is not willing to take more assertive action against Syria which includes an ICC referral.
This dynamic sums up most of the U.N. narrative vis-à-vis Syria over the last two years. Resolution after resolution has been proposed but ultimately vetoed or tabled because a Russian and/or Chinese veto was inevitable. The lack of effective U.N. action in the face of such a deadly conflict and an increasingly dire humanitarian situation – both inside and outside the country – is mindboggling for many but is due to the fundamental structure of the U.N. Absent a change of heart from any of the permanent five Security Council members or radical reform of the U.N., this cycle of inaction is not likely to change soon.
For now, no matter how many countries call for a referral, the ICC will simply have to wait and see if it will ever be able to investigate the crimes we now see on our television screens every day in Syria.