GailForce: Review of Great Decisions PBS Program – Defending America On A Budget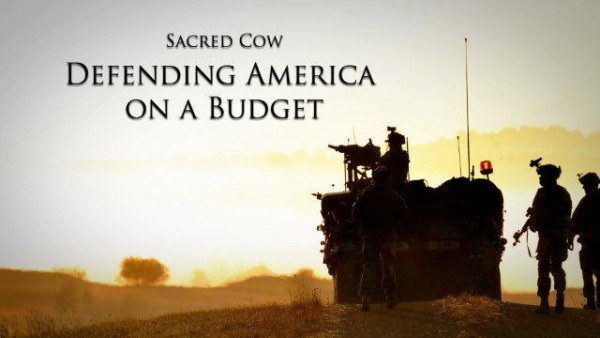 Since 1970, the Foreign Policy Association has been producing, a series for PBS called "Great Decisions in Foreign Policy."  It is the longest running program focused entirely on international affairs topics.  This year's series consists of eight programs covering various foreign policy topics ranging from discussions on Egypt and China to one I'd like to review in this blog, "Defending American on a Budget."
Here's a synopsis of the episode taken from the "Great Decisions" website:
"For the first time in decades, the U.S. is tightening its belt on defense spending.  While traditional threats like nuclear and great power conflicts do remain, the post-9/11 challenges of terrorism and counterinsurgency have led to a paradigm shift in the way we think about our national security.  Emerging threats like cybersecurity and biowarfare also require new thinking.  Do 21st century challenges now pose a greater threat to U.S. national security than traditional threats like nuclear war, naval supremacy and ability to fight ground wars? Defense in an age of economic uncertainty."
I think the program did an outstanding job of breaking down a very complex subject into an easily understood format.  One of the many things I like about this series is it actually has people with a strong background who know what they're talking about when commenting on the subjects.  What a concept!  They also have introductory comments from every living secretary of state.  Featured guests on this episode include:
David Ignatius, Columnist, The Washington Post
General James Jones, Former National Security Advisor
Donald Rumsfeld, Former Secretary of Defense
Admiral James Stavridis, Supreme Allied Commander Europe
Chuck Hagel, Former U.S. Senator, Secretary of Defense Nominee
Here's the bottom line for me.  The U.S. is coming out of a lengthy post-9/11 period where the defense strategy drove the defense budget.  Now because of the ongoing economic crisis the budget will drive the strategy.  During his State of the Union address, President Obama stated:
"As long as I'm Commander-in-Chief, we will do whatever we must to protect those who serve their country abroad, and we will maintain the best military in the world. We will invest in new capabilities, even as we reduce waste and wartime spending."
What he didn't say was how he would do this in the midst of the budget crisis.  Last week while testifying before Congress, Admiral Greenert, the Chief of Naval Operations, stated:
"The $8.6b shortfall confronting us in operations and maintenance has compelled us to cancel ship and aircraft maintenance, reduce operations, curtail training for forces soon to deploy, and plan for the furlough of thousands of civilians.  These actions enable current missions of forces forward-deployed, but subject to congressional action, we'll have inadequate surge capacity at the appropriate readiness to be there when it matters, where it matters."
Other senior military leaders from the secretary of defense on down have been making similar statements about the danger of the budget crisis to national security requirements.
The "Great Decisions" program does an excellent job filling in the blanks. The program acknowledges that the defense spending is 20% of the budget, but over 50 percent of it goes for personnel costs.  I've blogged before about the "so what" factor in personnel costs.  A major concern for me is medical costs.  To put a personal face on the issue, last year I was unable to walk and needed back surgery to correct the situation.  I've been doing pretty well, but a few months ago began having some more problems.  My doctor did an MRI to see if there were some new issues.  My military insurance refused to pay for the MRI because they didn't think it was necessary.  If the government breaks faith with veterans of earlier eras, who's to say they won't break faith with the veterans of the wars in Iraq and Afghanistan, many of whom will require medical care for quite some time?  I foresee major ugly operations in medical care for veterans if this budget crisis goes unresolved.
"Great Decisions" throws out some tantalizing questions and issues for debate:
If we want to maintain our edge we'll have to continue to invest in defense.   What are the costs of not doing it?
Where are defense dollars best spent?
Defending the country with less money will mean rethinking what defense really is.
How does the U.S. remain strong in Asia without reinforcing our legacy systems?
Can we withdraw from the Middle East and Europe?
Currently our carrier strike groups are understaffed and under resourced and probably will not be able to be in Asia and the Middle East simultaneously if needed.
Perhaps I'm too old school, but I believe strategy should drive budget.  It is nearly impossible to determine accurately where the next crisis will break out.  One of the points made during the program is that threat assessment is an art.  In the twenty-first century we are dealing with an enemy whose inner thoughts are obscure to you, and you have to read the tea leaves in trying to define what their actions will be.
I don't think you can say that conventional forces will never be used again in modern day warfare.  North Korea's nuclear test last week as well as the continuing crisis with Iran and the possibility Iran will try to close down the Hormuz Strait are good examples of situations which could require use of conventional forces.  China's activities in the East and South China Seas are another.
On the other hand, you have new threats like cyber.  The program talks about the capability of cyber to dismantle finance, utilities.  Program participants said the greatest threat is the danger to our economy.  News reports of Chinese hackers stealing intellectual property tend to support this argument.
Some of the points made on what the defense will look like in the future were a smaller army, fewer aircraft carriers, and increasing investments in technology like cyber and drones.
Having said all of this, I don't want to give the impression I don't think the defense budget should be cut.  On the contrary, there is a lot of waste particularly in the acquisition process.  What I've seen in the past is, if you want the cuts bad then you will get them badly.  Some media reports are implying that the recent comments by senior Pentagon leaders about the negative impacts of the budget crisis are political and aimed at "shaming" Congress into action.  I don't doubt that might be a piece of it, but I think the primary reason is to let decision makers know how serious this crisis will be for national security.
The military is a "glass half full can do" society and many times have done more with less.  What I'm getting from all of this is we are a nation still at war with terrorists and in an undeclared cyber war.  We can and will make budget cuts but they should be cuts that don't negatively impact the missions you want us to be able to conduct.  All in all, I think this episode will inspire much needed discussions on what our nation's defense should look like in the twenty-first century.