Finish line in sight for post-Castro Cuba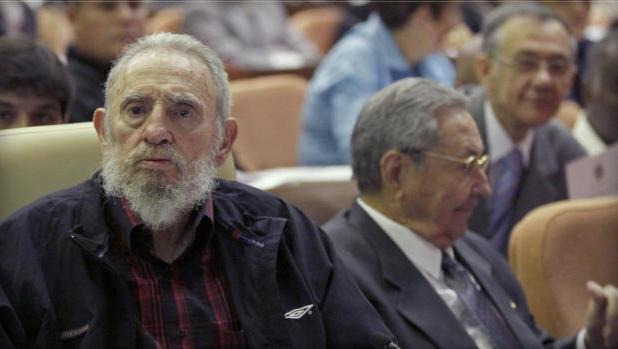 After 54 years of leadership by one Castro brother or the other, current Cuban President Raúl Castro announced on Sunday that his current five-year term would be his last — thus providing a firm date for the end of Castro rule in Cuba while holding himself to a standard he has oft-repeated: senior officials should hold office for no more than two five-year terms.
Of course, given the limitations posed by simple aging, the news is not shocking. Raúl will be 86 years old when he steps down. But in the context of the impossibly long and surprisingly resilient tenure of the Castro brothers, which has reached mythical proportions (Is Fidel dead? Is he alive? Is he immortal?), it is notable. We now know when a post-Castro Cuba will exist: 2018.
Perhaps more importantly, the stage is being set broadly for a transfer of power to a younger generation. The new parliament elected 52-year-old Miguel Díaz-Canel to the number two post of First Vice President. In this role he becomes the expected successor to Raúl, and although this will certainly depend upon developments over the next five years, he is the first person born after the 1959 revolution to be elected at this level. And in the parliament he is now in good company: fully 80% of the 612 deputies elected earlier this month were born after the revolution.
Whether Díaz-Canel makes it through the five-year gauntlet or not, the training for a successor to the Castros is underway, and the role will be fraught with challenges. The complex process of economic reform will have witnessed further successes and failures, and broadened the group of private-sector stakeholders concerned with political developments related to their economic rights. There will be, as Anne Louise Bardach calls it, "a charisma deficit" for a successor who does not have the shine of the Castro mantle nor the credibility of having fought in the revolution.
And how will Cubans respond to the next Cuban president? How will Cuban-Americans? How will Washington?
We're still several years off. Let's see where the reform process takes Cuba in the meantime.
(Photo credit: AP)