Tunisia: Historic Crossroads at a Critical Juncture
"There have been gains in Tunisia. Through disagreements, controversies and blunders, the new phase, once the government is fully endorsed and up and running, will usher a new realism – a wake-up call […]" – Dr Larbi Sadiki regional expert and author of Arab Democratization: Elections without Democracy (March 13, 2013)
Tunisia, the birthplace of the Arab Spring, is an important historic crossroads that finds itself at one. With a draft constitution to be ready by the end of April and elections by the end of the year, there are many challenges for this democratic transition in a region where several conflicts are brewing which could impact U.S. interests.
One of the most important forces that will contribute to a successful post-Revolution Tunisia is the diaspora in the United States and in other countries whose influence can help promote democratic transition, stability and security. In the United States, there is a very strong and active Tunisian-American community which has undertaken several important projects to rebuild and restore confidence in the investment environment in Tunisia.
This week, I sat down with Mohamed Malouche, president and Saoussen Mahjoub, vice-president, of the Tunisian American Young Professionals (TAYP) to get their perspectives on what's happening in Tunisia the importance of strengthening Tunisia-U.S. relations.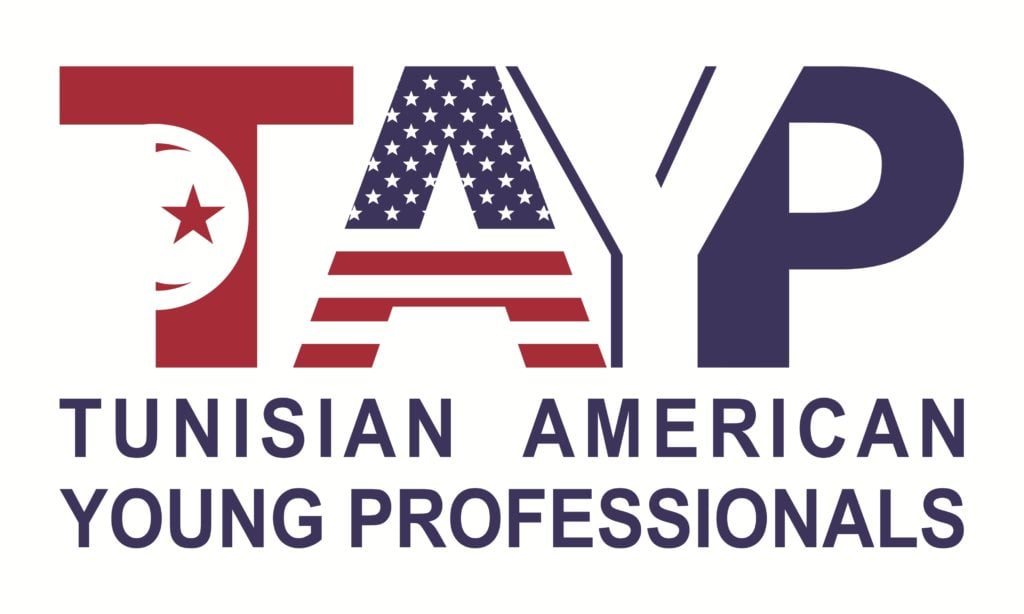 Who are the Tunisian American Young Professionals and what is TAYP's origin and purpose?
The Tunisian American Young Professionals (TAYP) is a non-profit association of Tunisian and American professionals. We committed, shortly after the revolution, to play the role of a bridge between the U.S. and Tunisia. We wanted to help support Tunisia in its transition towards prosperity and democracy. Our skills and competencies were primarily in business, economics, finance and technology, so we decided to use our resources to focus on strengthening economic relationships between the two countries. We chose to focus on two themes: 1) investment, which consisted in presenting Tunisia's value proposition to investors; and 2) entrepreneurship, which encompassed supporting young Tunisian entrepreneurs through mentoring, technical and financial assistance.
Our investment-related efforts took us to business communities, chambers of commerce, think thanks as well as investment roadshows throughout the U.S., where we discussed the reasons why investors should consider Tunisia as an investment location. We also discussed the necessary reforms that Tunisia must undertake to become a more attractive investment destination. In addition, we helped foster entrepreneurship in Tunisia through mentorship programs and by connecting entrepreneurs to needed networks in both countries. Finally, TAYP essentially a networking platform for Tunisians—who currently live or have lived at some point in their lives in the United States—to connect and support each other professionally.
What are the challenges facing Tunisia today and how can TAYP and the Diaspora make a difference?
Tunisia is in a delicate situation. Economic indicators are worrisome and the absence of a clear timeline for constitution drafting and elections, combined with violence, is preventing flow of investments and tourists into the country and, in turn, hindering economic recovery. The political and economic processes are closely tied. Unless the political process matures and progresses, both will inevitably deteriorate. With this said, Tunisia has the fundamentals to succeed in its transition, but the window to success is shrinking rapidly.
Under these circumstances, what TAYP can do is to continue supporting the country in its path towards economic recovery. Pitching Tunisia to investors is challenging, but not impossible. There are investors who look at first movers' opportunities because they believe that Tunisia has what it takes to succeed in the future, with its educated population, homogenous society and good infrastructure. Investment does not stop even in transition countries or countries that are experiencing violence. Mexico still sees an influx of U.S. businesses despite the insecurity generated by cartel wars. Tunisia is nowhere near that, but given its traditional peacefulness for the longest time, acts of violence are disturbing to Tunisians and to those who are used to dealing with the country.
The other component of our action, which we are going to reinforce in the upcoming months, is connecting and sustaining young promising Tunisian entrepreneurs. We are building a program as we speak that will systematically connect mentors to entrepreneurs and enable linkages to markets, networking and partnerships. We already have a few success stories of diaspora entrepreneurship and investment in Tunisia such as CloudMedx and TuniLab but want to take our entrepreneurship program to the next level.
Finally, we are increasingly involved at the policy level, organizing workshops on the political and economic transition, participating to conferences and inviting delegations to visit Tunisia. Last December, we hosted a delegation of seven young American political leaders in partnership with the American Council for Young Political Leaders (ACYPL). The program focused on five themes, each provided the delegation with a better understanding of Tunisia's rich and diverse past, its present challenges and opportunities. The themes covered the following topics: History and Heritage, Government and politics, Regional and Bilateral Cooperation, Education and Civil Society and finally Investment and Trade.
What has been the U.S. role in post-Revolution Tunisia? Can or should it do more?
From our standpoint, the U.S.
has been supportive of Tunisia's transition and engaging the diaspora in the process. The State Department helped us, through its convening power, promote Tunisia's image with investors and the general public. We've done it through many events including the Tunisia Partnerships Forum, which was held at the U.S. Department of State in Washington D.C. in November 2011, "doing business in Tunisia" sessions at the U.S. chamber of commerce in April 2012, and the Global Diaspora Forum in May 2012.
In terms of assistance, the U.S. government has provided more than $350 million in support to Tunisia since January 2011, focusing heavily on technical and financial assistance to the private sector and civil society. Programs are underway through the Middle East Partnership Initiative (MEPI), the Overseas Private Investment Corporation (OPIC), USAID and the Millennium Challenge Corporation (MCC) to encourage investment and growth-minded reforms. In fact, one of our favorite programs is the workforce development scholarship fund that will provide scholarships for Tunisians to study in the U.S.
After the unfortunate September 14 attack on the U.S. embassy in Tunis, the U.S. administration was forced to slow down its efforts. Many Tunisians sensed that the birth place of the Arab Spring was no longer the priority it used to be. Yet, it is important for the international community and the United States to help turn the transition in Tunisia into a success story. Just like Secretary Kerry indicated in his March 13, 2013 statement, it is critical for the U.S. to clarify on a regular basis what it stands for, in particular:
A zero tolerance policy to those who preach violence or who do not condemn it unequivocally;
A timeline to fair and transparent elections to which the government and the National Constituent Assembly will be held accountable;
A roadmap that leads to strengthened democratic institutions;
A continuation of economic assistance programs geared primarily towards the private sector and civil society, which correlates directly with the level of progress in the three items listed above
The window of opportunity for Tunisia to get back on track is still open and now is the time to encourage all of Tunisia's forces – from civil society, political, and economic actors – to not waste what could potentially be a crucial turning point to the Arab Spring revolutions.
Why is Tunisia an attractive investment partner for the U.S.?
The promotion of a country as a destination for investment is always an exercise that is done relative to "competitors" countries that share the same natural, geographical or demographical advantages. Tunisia is strategically located with a young population at a crossroads of commercial trade roads in the world, but so are many other countries in that region of the world that can claim those advantages.
What really differentiates Tunisia compared to its neighboring countries and other emerging economies in the region is the widespread level of education, the vibrant role of women in society and the capacity of the people and the country to reinvent itself when facing major challenges. These strengths made our small country, an agile and trend setting nation. Historically, Tunisia was to first Arab country to establish a constitution in 1861, give equal rights to women in 1956, initiate the Arab Spring in 2011 and we hope that it will be the first to address its current challenges in the very near future.
Tunisia's openness to the world, as indicated by an impressive array of trade agreements with partners like the European Union, the African continent and the Middle East positions the country as a natural hub in the region. Tunisia has no choice but to be wide open to the World. Unlike oil rich countries, it is unable to afford the contradictions between economic growth and ideology as Tom Friedman eloquently described in a recent New York Times op-ed.
But beyond the country's advantages, at the end of the day, it all comes down to people, relations and networking. We recently had a discussion with a US multinational with heavy operations in Tunisia about the main reasons that attracted their business and maintained them in Tunisia. First and foremost, the main reason was due to the Tunisian competencies and Tunisian partners that they were able to connect and build a trusted relationship with. The dedication of their employees and their analysis and technical capabilities was second on their list. The country's advantages only came as a distant third reason—in other words, it was simply the icing on the cake.
For more about the Tunisian American Young Professionals, visit www.tayp.org