A Candid Discussion with Haleh Esfandiari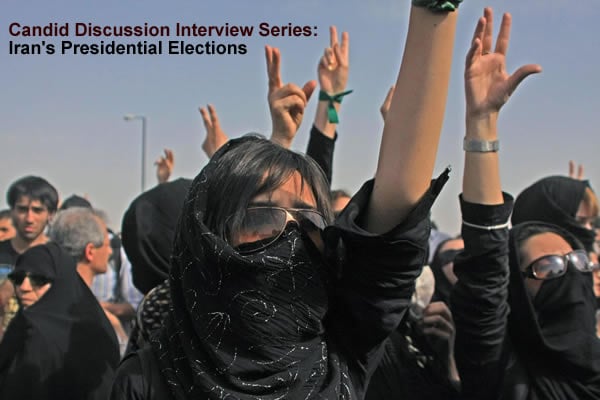 Haleh Esfandiari on Iran's Election Dyamics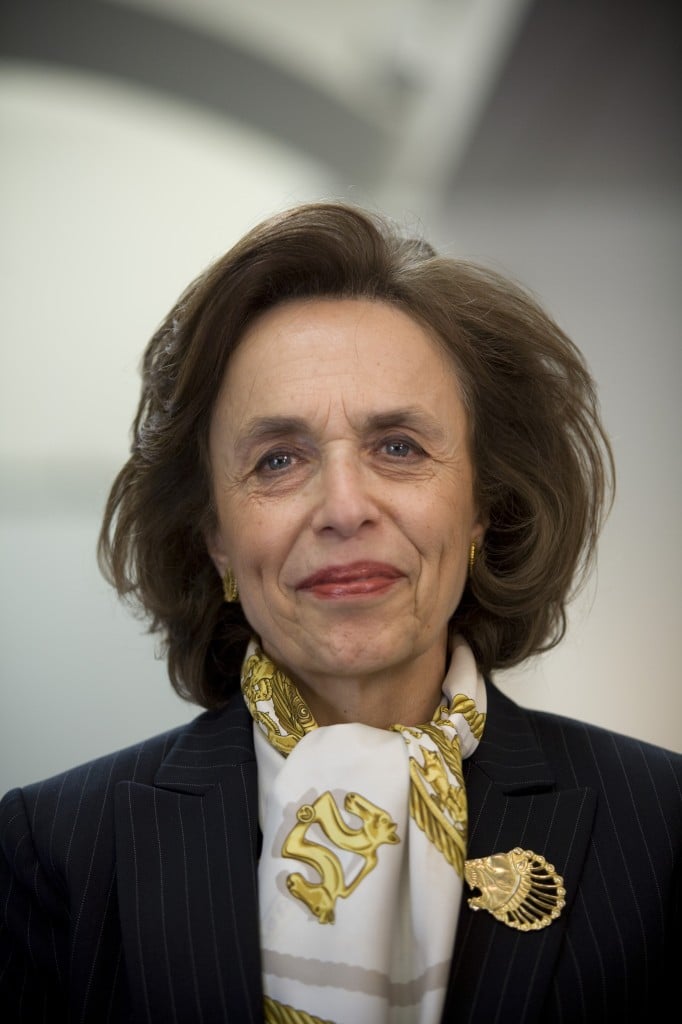 Haleh Esfandiari is the Director of the Middle East Program at the Woodrow Wilson International Center for Scholars in Washington D.C. Dr. Esfandiari taught Persian language at Oxford University and, prior to coming to the Wilson Center, she taught Persian language, contemporary Persian literature, and courses on the women's movement in Iran at Princeton University. Dr.  Esfandiari was the first recipient of an annual award established in her name, the Haleh Esfandiari Award. She is also the recipient of the Special American Red Cross Award, an honorary degree from Georgetown University Law Center, the Women's Equality Award from the National Council of Women's Organizations, Miss Hall's School Woman of Distinction Award, a recipient of a MacArthur Foundation grant and was a fellow at the Woodrow Wilson International Center for Scholars from 1995 to 1996. Dr. Esfandiari is a member of the board for the Peace Research Endowment and on the board of advisors for the Project on Middle East Democracy (POMED). In 2008, she became one of three first annual recipients of POMED's "Leader for Democracy" award. As a leading authority on Middle East affairs, Dr. Esfandiari's articles and op-ed pieces have appeared in leading American news media outlets, think tanks, and academic journals.
Dr. Esfandiari is the author, most recently, of My Prison, My Home: One Woman's Story of Captivity in Iran (2009). She sat down with Reza Akhlaghi of Foreign Policy Association to discuss Iranian elections and U.S.-Iran relations.
______________________________________________________________________
In the current factional rivalry within Iran's power structure, is there a particular faction — should it come to office — with a particularly strong platform for and greater chance of mending relations with the West?

The Iranian elections are mostly about domestic issues rather than foreign policy. Of course, a government of technocrats and economists will favor reaching out to the outside world, including western countries to lighten the economic hardship of the people; and one or two potential candidates, for example, the former head of the National Security Council, Hassan Rouhani, may claim their foreign policy experience better positions them to address Iran's foreign policy problems.
For a new administration due to take office this summer, would you expect gender policies that would mitigate the incompatibility of State ideology with women's greater presence and participation in socio-political life?
Not really. When it comes to gender issues, except for the Khatami presidency (1997-2005) women have not seen much improvement regarding their rights. The presidency of Ahmadinejad has actually seen a contraction of women's rights. The president did name a woman to his cabinet. But his government has also reopened the issue of gender separation in university classrooms and has restricted women's access to a university education in a large number of fields. All a more open-minded government can or will do is to open up the social space a bit more for women and to reverse the restrictions on women's access to higher education imposed under Ahmadinejad, and release the women activists from prison.
What is your assessment of the current state of U.S. — Iran relations? Do you consider yourself an optimist on the short to mid-term prospects of U.S.-Iran ties?

My sense is that the two sides continue to be far apart. The Iranian Supreme Leader, Ayatollah Khamenei, does not trust the U.S., and believes that every single U.S. administration in the last three decades has been planning a regime change in Iran. There is no trust between the two governments. I am an optimist by nature and hope that sooner rather than later the two countries will reach an understanding and normalize relations.
Is Iran strategically prepared for a post-Assad Syria, or is it in a process of formulating a policy for such an outcome? Is it fair to suggest that Iran's Syrian policy is generally faction-agnostic?

The Iran-Syrian relationship is strategic. Syria is Iran's closest ally in the Arab world, and Iran has stood firmly behind the Assad regime during the Syrian uprising. On the other hand, Iran has to plan for a post-Assad possibility. Because of its steadfast support for Assad, Iran is not popular with the Syrian opposition, and a post-Assad government in Syria is not going to regard any Iranian attempts to repair relations positively.
Do you think sanctions have only hurt the lives of ordinary Iranians—as they demonstratively have—or do you also subscribe to the view that sanctions have had an impact on how the Iranian leadership conducts its nuclear and foreign policy?

I think sanctions are deeply hurting the economy and also imposing hardships on Iranians in their everyday lives. The value of the Iranian currency has fallen dramatically. Iran's oil income has been halved. Iranian banks have difficulty carrying out international transactions. Iranian industries cannot secure raw materials or spare parts. The sanctions are affecting both exports and imports. The Iranian government is not unaware of the costs sanctions are imposing on the economy, but I am not sure whether, at the end of the day, this will influence the regime's decisions regarding the nuclear issue.