Africa Showing Zero Tolerance for Organized Terror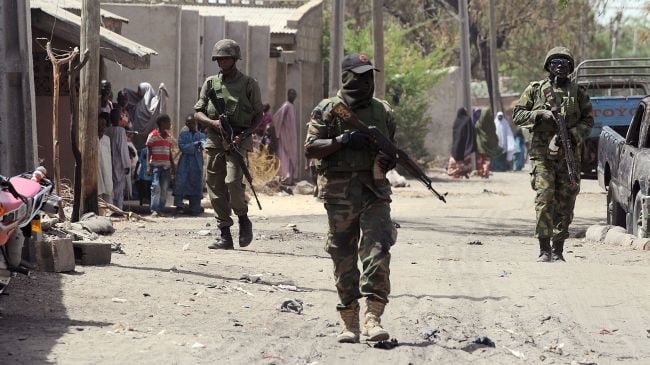 Nigeria increased its offensive last week against the insurgence group Boko Haram in an attempt to reclaim the northwest region where the rebel group has attempted to carve out an Islamic state for the last four years. The conflict has left more than 3,000 people dead and thousands living in a state of fear as the extremist group attempts to create a nation built on Sharia law in the provinces of Yobe, Borno and Adamawa. Nigeria also made a plea for assistance from neighboring Niger as they have already deployed troops to help quell a similar rebellion in Mali, leaving them a bit short staffed.
This move is the latest in a series of firm stances taken by African nations against continental terror groups. In early 2013 a French-led coalition, supported by both Malian and Chadian troops, snuffed out a rebellion by Islamist groups attempting to control the north of the country by putting a stranglehold on the local population and enforcing the strict Sharia law. The Chadian troops were particularly effective in supporting the French offensive.
In 2007 the United Nations Mission to Somalia (AMISOM) deployed a unified African force to take back Somali territory from the terrorist group al-Shabab. Troops from Burundi, Uganda, Kenya, Sierra Leone and Djibouti have served in Somalia and have made significant strides as of late, removing the militants from Mogadishu in August of 2011 and taking the al-Shabab stronghold in Kismayo in September of 2012. Somalia held its first elections last year since civil war broke out in 1991, leaving the country in a state of disarray ever since.
Furthermore, a new UN mandate in the Democratic Republic of Congo will soon deploy a 3,000 troop battalion to the eastern provinces of the country in an attempt to "disarm and neutralize" militant groups, namely M23 — a rebel organization that mutinied from the Congolese army in April 2012. This intervention force will be composed of troops from South Africa, Malawi and Tanzania. Fighting in the DRC has been ongoing since the Rwandan Civil War spilled over its borders in the mid-1990s.
These moves not only show African nation's resolve to not be bullied or exploited by terrorist or militant insurgencies, but that they have become more effective and adept at combating threats to continental peace and security. The African Union (AU) has also begun to look at a permanent "standing" army or a stand-by army that could be rapidly deployed in the event of a crisis. This concept of incorporating a continental army supported by the AU shows just how serious Africa and Africans are becoming about promoting peace and security in all regions of Africa. In addition, the fact that many countries are working together in joint efforts to subdue insurgence groups speaks volumes about the unity that is forming among African nations and African leaders.
How these conflicts are resolved will speak volumes as to future rebel or terrorist groups. If all four are successful, then this will send a strong message about other groups attempting to set up basecamp in African nations in the future. It will also send a message to current rebel groups operating within Africa that African nations are united against any group that wants to forcibly destroy the peace of the continent. These four missions in particular are crucial towards the future of African security.
While the Mali battle is winding down, the other three facing ominous challenges in unseating the rebels. In Somalia, a mission that has been ongoing for several years, AMISOM has faced a resilient al-Shabab that entrench itself over two decades in the fabric of Somali society, openly controlling its territory with an iron fist.
In Nigeria, Boko Haram has launched attacks against the country since 2009 and has maintained a stronghold in the northwest where they maintain a base and perform training exercises to assist them in their quest to carve out an Islamic state. This conflict, only now just beginning, could drag on for years if Nigeria does not receive the assistance it has requested.
Finally, in the DRC, the mandate of the newly formed offensive battalion from the U.N. will be faced with difficult challengs not only trying to disband M23, but the plethora of other violent militant groups that roam the lawless eastern provinces. They will face units that are well seasoned combat veterans, who know the territory infinitely better than the new force. This move by the UN, while long overdue, certainly faces a daunting challenge to return order to eastern DRC.
Overall, the stand and unification shown in recent years by African nations and African troops points towards a bright future for a more peaceful Africa. While the success of the missions remains paramount to creating a precedent of security, the fact that these actions are being pursued fervently certainly adds to the resolve of the continent and its leaders. A zero tolerance policy with rebel and terrorist groups is just one step toward creating an environment of sustainable development across Africa, because without peace, no semblance of long-term development projects can exist.