U.S.-India Strategic Dialogue: What Not To Do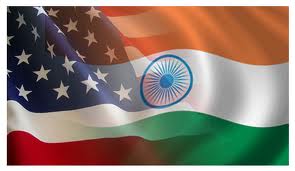 Secretary of State John F. Kerry is in New Delhi for the annual U.S.-India Strategic Dialogue.  He's receiving plenty of good advice (examples here, here and here) on what he and Salman Khurshid, the Indian foreign minister, can do to energize the nascent strategic partnership that just a few years ago looked so promising but which now is stuck in a rut.  But Mr. Kerry might make greater progress in firming up the bilateral relationship if he is guided by a "not to do" list.
This is Mr. Kerry's first visit to India since assuming his new role a few months ago.  He will arrive in New Delhi without his predecessor's well-known sentimental attachment to the country and disadvantaged by Indian suspicions (here and here) that he cares more for Pakistan as well as broader concerns that his real focus is the Middle East and not Asia.  Also not helping matters are Indian misgivings over a 2011 speech, which came to light during Defense Secretary Chuck Hagel's confirmation hearing, in which he accused New Delhi of using Afghanistan as a "second front" against Pakistan.  The BBC quoted an Indian official four months ago as saying that "the jury is still out on Kerry and Hagel."
On the other hand, developments in the last two months might make New Delhi more receptive to offers of deeper geopolitical cooperation than it was when then-U.S. Defense Secretary Leon E. Panetta visited a year ago.  The first of these events is the three-week military standoff between India and China in the Ladakh region of Kashmir in April.  Although the incident was resolved without violence and even had the feel of a Gilbert and Sullivan comic opera, it came at a time when New Delhi was still smarting over the 50th anniversary of the 1962 Himalayan border war with Beijing.  The impact became clear during Prime Minister Manmohan Singh's visit to Japan last month, when both countries moved to deepen their security relations as a hedge against Chinese strategic behavior.  At a time when Beijing is trying to isolate Tokyo regionally, Mr. Singh declared that "India and Japan have a shared vision of a rising Asia" and that "We have shared interests in maritime security."  The agreement to hold regular naval exercises between the two countries was an unambiguous rebuke to China.
Add to this reports that Singh will visit Washington in the coming months, and it appears that New Delhi just may be warming up to the Panetta overtures for closer strategic collaboration as well as the exhortations by Hillary Clinton two years ago that India play a more prominent role in East Asia.
To be sure, New Delhi's deeply-rooted desire for foreign policy autonomy places real limits on just how closely India will align itself with the United States.  But this doesn't mean that Washington can do little to enhance the likelihood of greater security cooperation.  Indeed, two essential things come immediately to mind: 1.) Don't pull an Iraq in Afghanistan; and 2.) Don't backtrack on the much-ballyhooed strategic re-focus on Asia.
I've noted in earlier posts (here and here) how the Obama administration's hasty exit from Iraq – especially its failure to follow through on plans to keep a small residual military contingent behind, is likely a harbinger of things to come in Afghanistan as the December 2014 date for the final withdrawal of U.S. and NATO combat forces approaches.  This is a prospect that New Delhi clearly worries about.  As one respected Indian commentator put it a few months ago, "the world is about to witness a U.S. retreat from Afghanistan, one that can have disastrous consequences for the region."
New Delhi has compelling interests in ensuring that a future government in Kabul is not pulled into Pakistan's strategic orbit.  It entered into a strategic partnership agreement with Afghanistan in 2011 and has poured some $2 billion of economic aid into the country over the last decade.  And it is now considering an Afghan request for military equipment.  (More background on India's Afghan calculations can be foundhere.)
As a result of its fears about Afghanistan's future, India is moving closer to Iran, as can be seen in last month's announcement of a strategic partnership with Tehran and Kabul that includes a $100 million investment in a project to connect the Iranian port of Chabahar on the Arabian Sea to landlocked Afghanistan.  New Delhi has also beguncoordinating its position on Afghanistan with Moscow and Beijing.
India is very unlikely to play the greater role in Asian security affairs desired by Washington if it perceives its strategic position in the subcontinent to be under threat from events in Afghanistan.  Although the Obama administration has declared its intention to remain meaningfully engaged in the country following the end of the NATO military mission, it has so far been unable to proffer convincing evidence of U.S. staying power.
Yes, there are tentative plans (as in Iraq) for maintaining a limited military force following the 2014 withdrawal that will advise Afghan troops and conduct counter-terrorism operations.  Yet the administration has been quite slow to fill in the blanks, with one senior White House official even suggesting earlier this year that Mr. Obama may not keep any troops at all in Afghanistan after 2014.  Most recently, the president reportedly (here and here) wants to wait until the fall months before committing troops so he can first assess how well Afghan security forces do on their own this fighting season as well as see how the run-up to next spring's Afghan presidential election plays out.  But this approach runs counter to the advice offered by John Allen, the immediate past commander of U.S. and NATO forces in Afghanistan, and Michele Flournoy, who served as the head of the Pentagon policy apparatus during the administration's first term.  Writing in a new report, they urge Mr. Obama to dispel growing doubts about the U.S. commitment by clarifying the scope of the stay-behind military force.
While he's in New Delhi, Mr. Kerry could also go a long way in stilling Indian unease by promising serious consultations if and when U.S. diplomatic negotiations with the Taliban get off the ground.  Here again the administration's record does not inspire a great deal of confidence.  Its own thinking regularly appears out of sync with Hamid Karzai's government, as last week's flap over the opening of a Taliban representative office in Doha attests.  Washington has reportedly worked closely with Pakistan on preparing the ground for talks but it is unclear whether it has taken New Delhi into its confidence.  A worrisome parallel here is that Mr. Kerry seems to have moved ahead with Russia on plans for a Syria peace conference without keeping key U.S. allies in Europe and the Middle East in the loop, an omission that appears to have caused "unnecessary and damaging [diplomatic] tensions."
Just as Washington faces credibility problems on Afghanistan, the second item on Mr. Kerry's "not-to-do" list concerns widespread doubts about America's staying power in East Asia, a region where the Obama administration wants New Delhi to be more active.  As Mr. Panetta made clear during his trip to New Delhi last summer, Washington views India as a "linchpin" in its effort to balance against China's growing power.
I noted in an earlier post that many in Asia question the administration's determination to see through its two key regional initiatives – the buildup of military forces that is plainly directed against China, and the ambitious set of trade and investment negotiations known as the "Trans-Pacific Partnership" (TPP) that would contest Beijing's economic hegemony in East Asia.  Defense Secretary Hagel sought to allay these concerns during his appearance at the annual Shangri-La conference in Singapore earlier this month.  Yet he is reportedly preoccupied this week on a policy review that will lay the basis for huge cuts in defense spending.  According to the Wall Street Journal, sharp budget cuts have already started to crimp U.S. military operations in Asia.  And a new study warns that the continued disparity between Chinese and U.S. military spending will eventually alter the balance of power in the western Pacific.
The administration's commitment to the TTP negotiations is likewise subject to widespread doubts, in part because the White House has not moved to request so-called "trade promotion authority," a traditional indicator of serious intent because it puts trade deals on a quick path to Congressional approval.  Indeed, Michael Froman, the incoming U.S. Trade Representative, admits that the administration has "no particular deadline in mind" for making this request, and a large group of new House Democrats have vowed to oppose it once the White House gets around to making it.
Needless to say, however, the administration's efforts to entice New Delhi to play a greater strategic role outside of its home region are not helped by persistent uncertainty regarding Washington's own steadfastness to the Asia pivot.
Don't expect headline-grabbing initiatives to come out of Mr. Kerry's visit to New Delhi.  But he can still accomplish a lot by providing solid assurances that there are some things Washington just will not do.
This commentary is cross-posted on Chanakya's Notebook.  I invite you to connect with me via Facebook and Twitter.