India and the United States: Can the Elephant Pivot?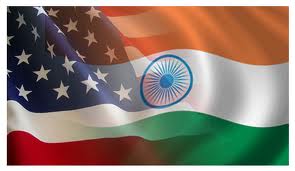 Joe Biden is in India this week, the latest effort in the Obama administration's three-year effort to enlist New Delhi in a closer strategic partnership aimed at hedging against a rising China.   Indeed before departing Washington, Biden declared that the United States welcomes New Delhi's emergence as "a force for security and growth in Southeast Asia and beyond," underscoring what has become a central theme in U.S. policy towards India.
New Delhi has certainly not been passive in its dealings with East Asia, though questions remain about its capacity to affect the regional balance of power.  But it has also been wary of signing up to the Obama administration's much-ballyhooed strategic pivot (here and here) to Asia.  Consider, for example, the divergent signals that were registered in Washington and New Delhi in early 2012.  The White House was busy rolling out the pivot project to great fanfare, including releasing a Pentagon policy document that skipped over long-standing Asian allies like Japan, South Korea and Australia to give singular mention of India as "a strategic partner."  At the same time in New Delhi, however, prominent members of the Indian foreign policy establishment were issuing their own report, titled "Nonalignment 2.0." Seeking to chart out a set of basic principles to guide national security policy over the next decade, the report emphasized that strategic independence remains "the core of India's global engagements even today."
The policy lines drawn in Nonalignment 2.0 are a matter of vigorous debate in New Delhi, and it's gotten pushback from Indian government officials.  It's also striking that the document had much more to say about China than about the United States, including warning that India cannot "entirely dismiss the possibility of a major military offensive" along its contested Himalayan border with the People's Republic.  Yet there was no mistaking the official ambivalence that greeted the proposal for a closer military relationship U.S. Defense Secretary Leon E. Panetta tendered during his trip to New Delhi last summer.  Indeed, some observers called the Indian reaction a "snub."
One year on, will Mr. Biden find an audience in New Delhi any more receptive?  There is some reason to think so, especially in light of the India-China border standoff in the Ladakh region of Kashmir three months ago.  The incident, which was the most serious flare-up along the frontier in a generation, has already led New Delhi to beef up its border defenses and tighten security relations with Tokyo.  And it certainly does seem likely over time that India's strategic imperatives vis-à-vis China will ineluctably draw it into a closer geopolitical affiliation with the United States.  This is particularly so because India cannot not rely on internal balancing – that is, the sufficient mobilization of domestic resources – to deal with China's rise given the sharp power differential between the two.
Yet as a new overview of the Indian strategic debate notes, the "soft nationalist" perspectives embedded in Nonalignment 2.0 continue to hold sway in New Delhi.  This is due not only to India's long-entrenched desire for strategic autonomy, but also to Obama administration miscues that have fostered, as the overview puts it, a "lingering sense that the United States is not a reliable long-term ally."
One reason for this view is doubts, which are widespread throughout Asia, that Washington has the financial and military perseverance to see through its strategic pivot.  The U.S. Navy, for example, is at the heart of the pivot but Washington's budget sequester may force it to delay or terminate the procurement of new ships and aircraft beginning next year, and already it has 10 fewer ships deployed worldwide than just a few months ago.
But as the overview makes clear, an even more important factor is "the mixed policy signals sent out during the Obama administration's first term, particularly with regard to accommodating China at the expense of India and other powers."  I've noted in a previous post about how the administration's pursuit, especially in its first year, of high-level engagement with Beijing abraded sensitivities in New Delhi, where elites had grown accustomed to the pride of place their country enjoyed in America's strategic calculus during the George W. Bush years.
The U.S. approach toward China began to change following the brusque treatment Mr. Obama received from Chinese leaders – both during his trip to Beijing in November 2009 and then at the global climate summit in Copenhagen a month later.  The change of tack was registered during the summer of 2010 when senior U.S. officials began harking back to the Bush administration's emphasis of building up India's strategic potential as a check against the rise of Chinese power.  In the three years since, Washington has been aggressive in its courting of New Delhi.
Nonetheless, residual Indian suspicions persist about America's long-term course vis-à-vis Beijing.  One picked up a whiff of these when Mr. Obama recently met China's new leader, Xi Jinping, at an informal summit in California.  The unusual gathering caused Vikram Sood, a former Indian intelligence chief, to fret publicly about "Asia's Yalta," and speculate that "Beneath the bonhomie there must have been serious business in the Big Boys' Club about dividing the world into spheres of influence and power."
Although the overview does not mention it, another factor animating New Delhi's wariness is concerns about U.S. steadfastness in Afghanistan, particularly now that relations between the Obama administration and Hamid Karzai's government in Kabul (and India's close ally) have reached an all-time low (background here and here).   Frustrated by its dealings with Karzai, the White House is increasingly talking about accelerating the drawdown of U.S. combat troops in Afghanistan and nixing plans to keep a small residual force behind to conduct counter-terrorism operations and advise Afghan forces.  The rhetoric has become so disconcerting that General Joseph Dunford, the commander of the NATO coalition in Afghanistan, feels obligated to step in and put a quick end to it.  The bottom line here is that India is very unlikely to play the greater role in Asian security affairs desired by Washington if it perceives its strategic position in the subcontinent is about to come under threat by spiraling chaos in Afghanistan.
The Biden trip, along with Indian Prime Minister Manmohan Singh's journey to Washington in September, are the last opportunities to make real advances in U.S.-India strategic relations before upcoming parliamentary elections start to monopolize political attention in New Delhi.  If they slip by, expect to hear more about how doubts are multiplying in Washington over India's reliability as an ally.
This commentary is cross-posted on Chanakya's Notebook.  I invite you to connect with me via Facebook and Twitter.