HIV/AIDS Is Changing: Let's Pick Up The Pace!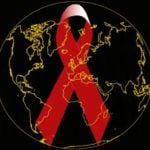 Photo Credit: blog.lib.umn.edu
The International AIDS Conference- a biennial event that is the largest gathering of HIV professionals across the globe- will be convening again this July, 2014 in Melbourne, Australia. The theme to this year's conference? "Stepping Up the Pace", which seems to already convey a time appropriate message of non-complacency. Indeed, we are at a critical juncture, and while important to celebrate the achievements in the AIDS movement, it is equally, if not more, important to look ahead to new challenges presented by the re-shaping epidemic. "Stepping up the Pace recognizes that we are at a critical time and we need to capture the optimism that has recently emerged and build on it to ensure that HIV remains on top of the global agenda. The pace needs to further increase to ultimately reverse the trajectory of the epidemic," explains a member of the AIDS Conference Committee in a recent press release.
I echo the AIDS Conference's call to multi-sector decision-makers to "pick up the pace" and support the growing number of people needing HIV services (~35 million people, worldwide, in 2012 according to the UNAIDS Report on the Global Epidemic 2013), and urge donor governments, along with private sector and multilateral donors, to correct for the recent funding plateau. Similarly, I'm sure that leaders will be told by experts and field witnesses that the same barriers which once fuelled the epidemic still persist- in other words, don't relax and step up the pace!- and funding commitments need to progress. Additionally, pledged continuity for HIV support beyond the 2015 Millennium Development
Goals will be critical as we move forward in the next phase of battling HIV/AIDS.
HIV/AIDS, an epidemic often in a category of its own due to its uniqueness, is at a pivotal point of being re-categorized into a chronic disease. In other words, while we've always put it in the "infectious disease" bucket, it also overlaps into a condition that, can now span a lifetime. As I said, celebration is important. And the science behind HIV/AIDS is to be congratulated on having dramatically improved anti-retroviral treatments (and although debatable, a possible vaccination is on the horizon). This means that HIV doesn't have to be the death sentence that it once was. It also means that people are living longer with the virus and its consequential disease; a development that will now require new efforts for finance and delivery of HIV/AIDS services well into older adulthood.
Many organizations and individuals are working tirelessly at the grassroots level and beyond as allies to ending the epidemic. One organization managing this "transition into adulthood" in an exemplar fashion is The Elizabeth Glaser Pediatric AIDS Foundation (EGPAF). EGPAF has cornered many different niches in HIV prevention and treatment. One area of expertise that they're known for is prevention of mother-to-child transmission of HIV, or PMTCT. However, in the effort to adapt to the changing needs of the disease profile, EGPAF has maintained the prevention side of their work, to expanding behavioral and preventive programs to new population subsets: adolescents and young adults. On a clinical level, EGPAF is partnering with USAIDS and Ministries of Health across Africa to bring HIV/AIDS mobile clinics to rural, outlying villages, addressing an all-too-often barrier to treatment: transportation and distance. And in an effort to address the "transition into adulthood," EGPAF has launched "Ariel Camps", cornering a subset of HIV patient populations: pre-teens and adolescents. For example in Ariel Camp: Tanzania, teens learn the ongoing importance of maintaining a healthy lifestyle that prevents HIV exposure. At a systems-level, EGPAF and their partners are engaging with communities and with Ministries of Health around Africa to strengthen healthcare systems to have a sustainable and independent response to the HIV/AIDS crisis. This includes facility improvement, improved policy analysis, and improved metrics to self-manage HIV/AIDS.
A large focus of the global AIDS agenda is now, also, shining a spotlight on Southeast Asia, where mortality from HIV/AIDS hovers at approximately 230,000/annum. The Health Sector's response in this region has been largely around counseling and behavior-based prevention. However, financing access to treatment is still a large gap that needs to be addressed. As the AIDS 2014 conference will be placing a magnifying glass over Southeast Asia, it's important to recognize the achievements in reduction, but to once again, remind policy makers to step up the pace for treatment delivery in such high priority, key access areas like India and Bangladesh.
However, most influential in this process, is pledged funding from the global and multilateral communities in fighting AIDS. A recent Kaiser/UNAIDS study evaluated international efforts to finance the global response to AIDS, and found that, overall, funding has pretty much been on a plateau since 2008, "essentially unchanged from the $US 7.63 billion in 2011, after adjusting for inflation." Once again, the AIDS Conference mantra can be heard loud and clear: "Step up the pace!"
The convening of the AIDS 2014 conference, in less than one year, reminds us now to incentivize a policy roadmap discussion that addresses this critical juncture in HIV treatment. EGPAF's policy work, for example, is based on scientific achievements, "being influenced heavily by exciting new science. The landmark HIV Prevention Trials Network Study 052(HPTN 052), published in August 2011, demonstrated that providing ART to people with higher CD4 counts (350-500) in discordant relationships reduces sexual HIV transmission by 96%."
But it focused largely on the road ahead: "As far as where policy needs to move — we have to remember that we are starting to move beyond the proverbial "low hanging fruit" in terms of ensuring treatment and prevention for certain populations. PMTCT coverage improved from 2011 to 2012, but the percentage of pregnant women receiving ART for their health (58%) remained lower than that of the general adult population (65%) in 2012. The treatment coverage rates for children are dismal. Part of our job is to make sure that some of these vulnerable populations are not left behind in the broader treatment scale up. Strides against HIV continue each year—numbers are almost always improving when looking at treatment coverage, incidence and death rates, so a lot of what we have to work towards is also sustaining that momentum. If we grow complacent the many gains we've seen in treatment and prevention, like PMTCT, could be lost. Encouraging governments to continue investing in combating AIDS, both in terms of donors and country ownership, is critical to sustaining momentum," explains Catherine Connor, Senior Director of Public Policy and Advocacy.
Globally, across Southeast Asia, India, Africa and the Americas, HIV/AIDS is re-shaping. We have new innovations to treat and maybe even prevent the epidemic. These are exciting breakthroughs, indeed! However, the timing of the AIDS 2014 convening could not be timed any more impeccably. As an international community- providers, policy makers, and community health workers-, we cannot afford to slip into a pattern of complacency. Funding life-long treatment and ongoing prevention of HIV/AIDS, respectively, will involve "stepping up the pace!"