An Execution and Arrest in Bangladesh: A Picture of a Country Soon Storm Battered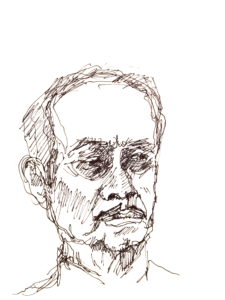 Yesterday, the government of Bangladesh, whatever that is now, executed Abdul Qader Mollah, a leader of the Islamist Jamaat-e-Islami Party. He was one of those elderly Islamists politicos long ago and recently accused of igniting and engineering a Counter-Revolution in East Pakistan by supporting the Pakistani military's murderous assault against East Pakistan's (now Bangladesh's) Bengali population.
Mollah's execution was marred by judicial flip flops, and certainly his prosecution was marred by the kind of  procedural injustice that is the forever-legacy of a 40 year-history of maudlin, hesitant, impotent inaction. Mollah  became the first capital victim of the ruling Awami League's promise to bring rajakar's (collaborators with Pakistan's military)  to justice . The news of his execution has rippled around the region. Pakistan's Islamists are now on fire.  This isn't an honorable mark in Bangladesh' human rights record.
Now, it seems the government has gone ahead and arrested former President-Dictator Hossain Mohammed Ershad, the long standing leader of the Bangladesh Jatiya Party (BJP). Ershad and his rightist party was a member of the ruling Grand Coalition led by the Awami League. After seemingly getting close to Islamist outfits, he's apparently fallen out of favor. One wonders whether his fate is that of the executed Qader Mollah.
In the meantime, the country is about to erupt into spasms of street and political violence. It's anyone guess, who'll come out the victor, here. But what Americans need to know, what they need to witness is the  possibility that:
1. Bangladesh, like its neighbor, India is on its way to being swallowed up by the radical politics of the Extreme Right. In fact recent news suggest that the Awami League will soon declare a state of emergency. A coup's on the brink, in other words.
2. that despite the dire time to come, liberals and progressives in Bangladesh will stay clear of the ruling party's dominance; there might yet be an opportunity for a roaring left to come to the fore. This emerging turn around the bend bodes well for some future forward-accounting politics, domestic and international.
For now though, as the streets begin to run red with strife, we have to ask: Is this what we want?