The Mykonos Case: U.S. Federal Bar to Present Historic Awards to German Colleagues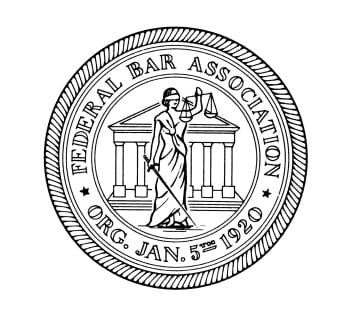 In 1997, after trial proceedings lasting over three years, Berlin's High Criminal Court convicted four individuals of murdering Iranian dissidents in a Berlin restaurant—and more significantly—explicitly found the murders were ordered at the highest levels of government in Tehran. The historic judgment culminated in an unprecedented diplomatic shift between Iran and Europe: Every EU member withdrew its ambassador from Tehran and cut ties with the Iranian government. The event was widely regarded as a major victory of the rule of law against international terrorism made possible by the courage and uncompromising stance of two German attorneys: Alexander von Stahl and Bruno Jost.
The trial, as recounted in Roya Hakakian's acclaimed non-fiction book, Assassins of the Turquoise Palace, forced Tehran to cease its terror operations against Iranian dissidents in Europe. The landmark verdict in 1997  is an essential reminder that in order to end the belligerence of a tyrannical state, justice and rule of law can be more effective than bombs and military confrontation.
On Feb. 25, the U.S. Federal Bar Association will award the German prosecutor at the heart of Assassins of the Turquoise Palace/the Mykonos Case, Bruno Jost, and his superior, the Chief Federal Prosecutor of Germany at the time of the trial, Alexander von Stahl, an unprecedented award for their tireless work on behalf of the Iranian and Kurdish victims. The trial marked one of the greatest victories for the Iranian human rights community, for everyone promoting the rule of law, and for all the writers everywhere wondering if their work can ever make a difference in the world. For Ms. Hakakian it certainly made a difference.The Federal Bar Association's awards event in New York will explore the Mykonos case's implications for relations with Iran today.  The event will feature discussion panelists Roya Hakakian and J.D. Bindenagel, former U.S. Ambassador and Director of Central European Affairs for Germany, Austria and Switzerland.  The discussion will be moderated by U.S. District Judge Joanna Seybert of the Eastern District of New York.  Opening remarks will be given by Chief U.S. District Judge Loretta A. Preska of the Southern District of New York.
This event is about celebrating two great warriors of justice by detailing their case, discussing its current implications, and honoring their perseverance: Alexander von Stahl, Sr. Attorney General of Germany (1990-1993), and Bruno Jost, German Federal Prosecutor (Retired). All the information about the event is available here.