Best April Fools Prank: Drone delivery service buzzing near DC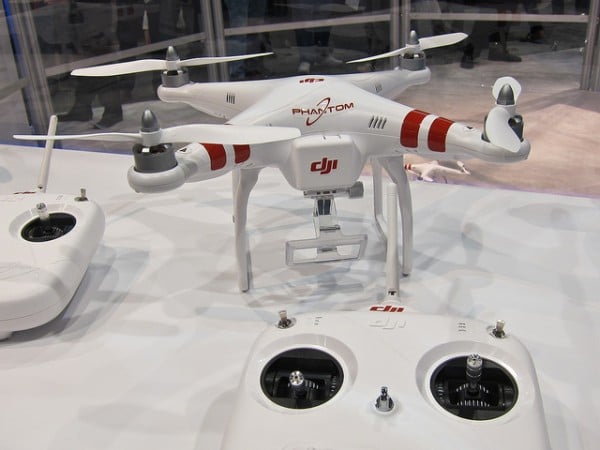 Washington, D.C. area auto service shop G&C Auto Service previewed its new parts delivery system today, April 1, 2014. And here's why we're writing about it on a foreign policy blog: It's a drone, specifically a DJI Phantom.
According to owner Gregg Caldwell, it started with an Amazon Prime account. Soon, G&C were official "testers" for Amazon's proposed drone delivery service.
"They were looking for a test place to test out their drone delivery service. They needed something in a metropolitan area near an airport, but a close delivery site."
G&C partnered with CarQuest to test the process. It's expected to significantly lower delivery costs for both shops and boost efficiency generally. "Cost efficiency" is a big sticking point in the brief documentary posted on YouTube.
Most importantly, the roughly eight-mile trip is a-okay with the FAA as long as the drone stays under 500 feet. Not to mention it's also a prank.
Still,  FAA regulations surrounding domestic drone use was one of the major issues brought up when Amazon announced it was testing delivery drones just a few months ago. The FAA released a 74-page document in Nov. 2013 detailing the way forward for domestic drone use — a so-called "road map" for businesses, hobbyists and universities — but even the agency, which is not known for its "speed" of approving and clarifying the use of UAV technology, has run into a significant amount of blowback over privacy concerns and technological limitations. Indeed, even Raphael Pirker, CEO of TBS Electronics and successful challenger to the FAA's ban on commercial drone usage, told the Wall Street Journal that small UAVs "would need to be improved by magnitudes of what we have right now to have [drone delivery] being even remotely a possibility."
Check out G&C's April Fool's documentary for the full "story" below.