Juurd Eijsvoogel on the Crimea crisis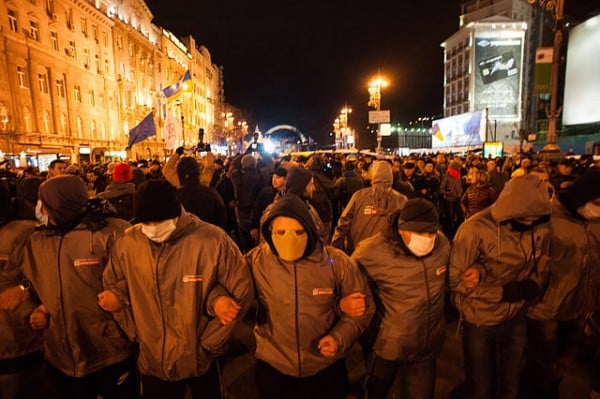 Hosted by Sarwar Kashmeri, the Foreign Policy Association's Great Decisions podcast series will headline issues together with the leaders whose decisions today will mold the foreign policy of tomorrow. Each podcast will tackle a different Great Decisions topic in the 2014 series, a list of which can be found here. The Great Decisions podcasts can also be found on iTunes.

Russia's annexation of Crimea, beginning with the incursion of unmarked armed forces identified as Russians in February 2014, has threatened the overall peace and stability of the European Union. In mid-April, the U.S. accused Russia of inciting unrest in eastern Ukraine, and has, along with the EU, levied sanctions against Russia, hoping that economic pain will lead to a more favorable conclusion.
This week, Sarwar Kashmeri sat down with Juurd Eijsvoogel of the well-known Dutch newspaper NRC Handelsblad to get a European perspective on the turmoil in Ukraine. Eijsvoogel discussed how the European public has reacted to Russia's actions, the effect the crisis in Ukraine has changed and strengthened NATO, and if the crisis is likely to reverse the decline of European defense budgets.
Juurd Eijsvoogel is a journalist at NRC Handelsblad and a foreign affairs columnist.