Freedom House: The Turkish Press is No Longer Free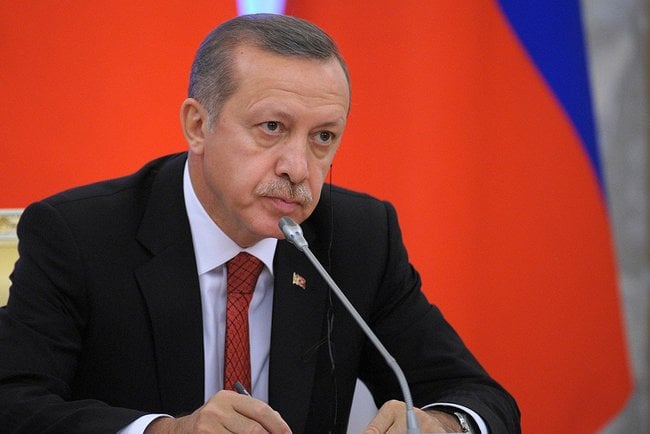 Freedom House has recently noted that the Turkish press has entered into the not free category and that there has been a gradual decline in freedom of the press within the Turkish republic. Erdogan and his government are outraged, yet offer no counter proof.

Hurriyet Daily News reported this week that Turkish Prime Minister Recep Tayyip Erdogan is outraged that Freedom House no longer ranks the Turkish media as free. "Those who say that there is no press freedom in Turkey should just take a look at the headlines of the daily newspapers. A significant number of the 40 daily newspapers insult the government systematically," Erdogan stressed.
After criticizing Freedom House for ranking Israel as the freest country in the Middle East, Erdogan complained of "double standards," implying that the firing of U.S. correspondent Helen Thomas for telling the Jews that they should move back to Germany was apparently in his view not much different than his treatment of Turkish journalists. He claimed that Freedom House was misled by sources within Turkey, mainly the opposition CHP Party.
According to Al Monitor, Turkish Foreign Minister Ahmet Davutoglu added, "Turkey allows all kinds of views to be openly expressed. In this respect, press freedom in Turkey is even freer than countries deemed to be 'partly free,' and it has deeper roots in terms of freedom than 'free' countries. The category that Freedom House puts Turkey in is not based on any objective information, which shows that the report is based on perception."
In the wake of such criticisms, Freedom House defended their designation of the Turkish media as not free. "In the latest report, which covers the year 2013, Turkey's score deteriorated from 56 to 62 points on our 100-point scale, which placed it just over the threshold of the Not Free category," Freedom House reported. "During the year, systematic political pressure from the executive branch led to the firing of scores of journalists for reporting that was considered critical of the government."
"For example, during the Gezi Park protests in Istanbul in May 2013, several media outlets were slow to cover the demonstrations, but those that did provide independent or sympathetic coverage were subjected to government pressure to fire journalists and editors—and dozens were indeed fired or forced to resign," Freedom House explained. "On several other occasions during the year, high-profile journalists were forced from their positions for addressing sensitive topics such as official corruption or talks between the government and the PKK."
"Prime Minister Erdogan publicly confirmed that he had interfered personally with editorial content in at least one instance," Freedom House continued. "Journalists were also physically harassed while covering the Gezi protests. And with at least 40 journalists behind bars as of December 1, 2013, Turkey remained the world's leading jailer of journalists, who are often prosecuted under restrictive provisions in the criminal code and the Anti-Terrorism Act. Another continuing concern is censorship of online content and the internet."
The Times of Israel noted that Turkey has even more journalists in jail than countries like Iran, China and Eritrea, according to data from the Committee to Protect Journalists. Nevertheless, Freedom House noted that with a score of 62, Turkey has a more open media environment than countries like Iran, China and North Korea, as there are variances within the not free category. Regardless, these latest figures indicate that freedom of the press within Turkey has deteriorated within recent years. "Despite all its bold claims, the AKP has failed to provide concrete evidence to challenge the conclusions that press freedom in Turkey has been regressing at an accelerated rate," Al Monitor concluded.