GailForce: Aspen Security Forum Part I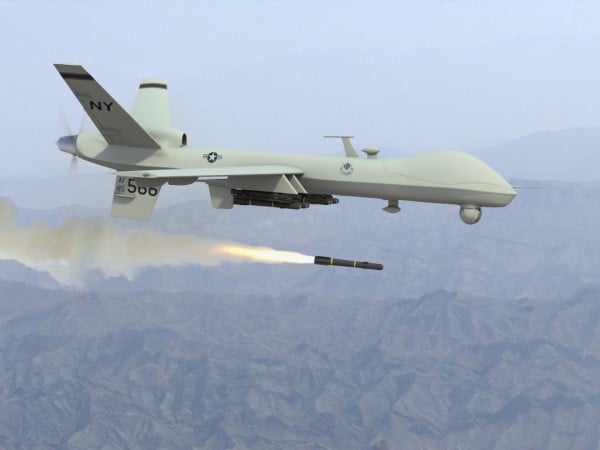 THE NECESSITY OF PROCURING good Intelligence is apparent & need not be further urged — all that remains for me to add, is, that you keep the whole matter as secret as possible. For upon Secrecy, Success depends in most Enterprizes of the kind, and for want of it, they are generally defeated, however well planned and promising a favourable issue. – George Washington
This is the first in a series of blogs I plan on writing on the Aspen Security Forum. It's held every summer and is in its fifth year. This year's event was in partnership with The New York Times and CNN. As they say on their website, each summer they bring in current and former government leaders, think tank folks, and industry leaders to discuss key national security issues. This is the third time, I've attended and they did not disappoint. Among the many high profile attendees, I counted the, Director of Homeland Security, the head of TSA, Chairman of the Joint Chiefs of Staffs, the heads of the Army and Navy, two former CIA heads, and one former Director of National Intelligence, as well as the current Under Secretary of Defense for Intelligence, Dr. Mike Vickers, and Lt. General Michael Flynn, Director, Defense Intelligence Agency.
Most of these leaders don't just come in, give a talk and leave but attend the entire three day forum and mingle with us common folks, giving attendees an opportunity to interact with them and ask questions on various topics. I had to refrain myself from going up to the TSA head and complaining about things like how I still had to take off my shoes when going through TSA security procedures at the airport.
This brings me to what I'd like to blog about. Since development of national security policy begins with and is based on an evaluation of threats by the intelligence community, I thought it would be useful to set the scene and pass on highlights of what Dr. Vickers and Lt. General Flynn had to say about the threat picture. Insights directly to the public from intelligence leaders used to be very rare. In recent years senior leaders of the intelligence community, have become much more open about what they are doing and why. With all of the controversy over intelligence since 9/11 and the advent of social media, I suspect they've come to believe it's better to get the information out to the public, than have others who either don't have access to information or have very little knowledge and/or understanding how the intelligence community works put out a wrong or distorted picture.  I don't envy them, there's a very fine line in informing the public and not giving away sensitive methods and procedures that would allow potential enemies to gain valuable insights that would allow them to counter the effectiveness of intelligence operations.
Dr. Vickers made his comments as part of a panel moderated by Brian Ross of ABC news titled, "U.S. Counterterrorism Strategy and Its Implications for Emerging Security Threats." When asked what was the single most important accomplishment of intelligence from his view, he made the following points:
War against al Qaeda largely occurs outside zones of armed conflict and across multiple countries and continents and that has big implications for our strategy.
This is an intelligence war, intelligence drives operations.
Good foreign intelligence collection is essential to everything we do and you use all source analysis to understand the threats posed and understand the strategies of the threats we're trying to counter.
This is an effort that involves the entire intelligence community (16 agencies, 17 if you count the Office of the Director of National Intelligence) as well as the National Counter Terrorism Center (NCTC).
Dr. Vickers also talked about what you do with intelligence, something he referred to as the realm of action. He stated:
There were two basic methods indirect, working with international partners to enable them in capturing terrorists. It spans the gambit from helping the French in Mali to working with individual host countries. The Pakistanis and Yemenis have done very important work in this regard.
Our preference is to always use this indirect route and work with our partners because of the distributed nature of the threat but that isn't always possible. It depends on whether they are capable and willing. We have capacity building programs at State Department, the Department of Defense and the intelligence community.
Direct Action involves our special operations forces — i.e., the Bin Laden raid, recent capture operations in Libya and Predator strikes.
Of those tools since 2008 when the war on al Qaeda really got expanded in areas outside of armed hostilities (Iraq, Afghanistan), our single most important instrument in degrading al Qaeda has been drone strikes. Doesn't mean it will be the most important tool going forward in the future but it has been our most important.
Terrorist threat has decentralized and metastasized.
Single most important thing over last year were very serious threats coming out of Yemen and some very rapid action not only disrupted that threat but set it back, and it was largely drone strikes that did that.
Lt. General Michael Flynn closed out the forum in a session moderated by Evan Perez from CNN and titled, "The Global Threat Picture as the Defense Intelligence Agency Sees It." Personally, I was happy to see a senior leader of the military intelligence side of the house given such a prominent position. Most of the public thinks the CIA is the only intelligence agency. The CIA does awesome work but the last figure I saw stated about 85 percent of the intelligence community resides within the Department of Defense. If the public and the media are to really know how the intelligence community works, they need to have a better understanding of this 85 percent. General Flynn began by saying he oversees 17,000 people working in 140 countries and who are supporting 11 four star military commands as well as many other combatant commanders.
Lt. General Flynn then walked the audience through a broad overview of the kinds of things he deals with on a daily basis. Why is this important? One way to view the intelligence community is as a media organization. Intelligence has much in common with the news industry. Organizations write breaking news reports, daily summaries similar to newspaper articles and more in depth pieces like magazine articles and books. Typically a senior intelligence leader comes into work at we called when I was on active duty, zero dark thirty, in order to get updated on key world events prior to his/her work day.
Some prefer to read articles that were written overnight by their organizations and others. Some prefer to get updated by their intelligence staff in a formal process similar to evening newscast on TV. The analysts will give a detailed run down of what's happening in the various geographic regions.  In my experience in the larger organizations, the senior leaders prefer to get updated by their staff. That enables them not only to be bought up to speed but also to ask hard questions and direct the efforts of the intelligence analysts. By sharing what topics his staff briefs him on at the start of the day, Lt. General Flynn was giving a valuable insight into what topics he is focused on. Here's what he said he looks at every day:
Terrorism. Whole gang of new actors who are far worse and more extreme than Al Qaeda.
Syria and Iraq. These are regional wars that will continue to increase in complexity.
Iran. Iran is finding itself as a new regional influencer because of all the things that are going on from Syria, what's happening in Iraq, the things we are seeing in Israel and Gaza, and how they are exerting power.
Middle East and North Africa. Far more agile sub state actors that are dealing with unfinished revolutions. 1.3 billion people on the continent of Africa. Most of those people are between the ages of 15 and 30.
Russia. Reinvigorated to confront western influence with unconventional tactics.
Afghanistan. Transitioning from over a decade of war. That transition will be complicated by the events in Iraq; because what is happening in Iraq. The Taliban is watching everything we do in Iraq as we transition. Terrorists are formidable threat. Twice once in 2006 in Iraq and 2009 in Afghanistan they were defeating one of the most sophisticated military in the world.
Growing importance of Africa. We have a whole complex set of allies and we have to look at who do we want as our friends and partners there.
China and South Asia. The Asia Pacific strategy that we have is not just about China and America, it's about competition for global resources.
Cyber. A significant wild card in everything we do.
Persistent spoilers. One is North Korea. Mentioned that nation had fired off another ballistic missile 27 July. They have been in the process of firing off missiles. They are essentially desensitizing us. They want us to know they have that capability.
WMDs are another spoiler. He said in congressional testimony that one of the most dangerous things we're facing was the ISIS/ISIL and different terrorist groups inside of Syria getting their hands on chemical weapons and he still believes that. We're worried about foreign fighters coming out of Syria and doing attacks here and abroad but actually there are still chemical capability in that part of the world and there are people with an intent to use them and we need to be concerned about that.
Latin America. Has significant partnership opportunities but has enormous transnational criminal cartels.
In a period of sustained societal conflict.
Think I'll end here. In upcoming blogs, I'll cover more from Lt. General Flynn and other intelligence leaders had to say at the forum as well as some thoughts from senior military and civilian leaders. As always my views are my own.