Sri Lankan President Seeks to Refresh Ties to India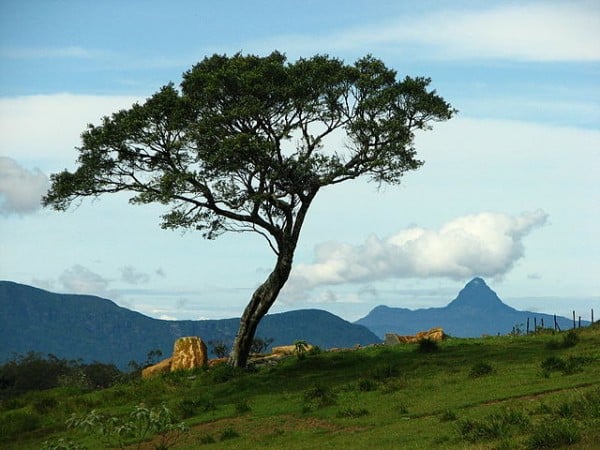 In his first foreign trip since assuming power, Sri Lankan President Maithripala Sirisena will visit India on Feb. 16 for two days, hailing a potential warming of relations between the two countries. Last month's election victory by Sirisena has been welcome in New Delhi, following acrimonious ties under ten years of rule by his predecessor Mahinda Rajapakse.
Ties with China
New Delhi felt increasingly threatened by former President Rajapakse's close ties with China, which angered many Indian politicians, including former Indian leader Manmohan Singh, who boycotted a 2013 Commonwealth Summit hosted by Rajapakse. Rajapaksa also infuriated New Delhi after allowing Chinese submarines to dock at a Chinese-built terminal in Colombo in two separate incidents last year without informing India, as required under an existing agreement. Rumors abound in diplomatic circles pointing to assistance from India's spy chief in uniting the opposition against Rajapakse — actions that reputedly led to his expulsion.
Under Sirisena, all Chinese infrastructure projects awarded under Rajapaksa will be reviewed for negative environmental effects as well as corruption, a move which has pleased Western nations and India.  Western nations are also pleased with Sirisena's attempts to rein in corruption, including the assistance from India in helping Sri Lanka establish a finance intelligence unit to track a purported $5 billion stashed overseas by Rajapakse and his family.
Further, in a possible reference to China, Sirisena declared during a speech marking Independence Day, "In considering the past, we make a clear commitment towards following a foreign policy of the middle path, in friendship with all nations." Sirisena's "pivot to India" will certainly please politicians in New Delhi, but politicians will also want Sirisena to address the ethnic Tamil issue.
India and the Tamils
India has welcomed Sirisena's agreement  has to implement a previous agreement with India (which Rajapakse failed to deliver on), which devolves power to areas with Tamil majority populations, the so-called "13th amendment" of the constitution. Tamil protests were sparked in 1956 over discriminatory legislative measures concerning language, land, education and employment. Subsequent efforts at political mediation failed, despite the confirmation of Tamil as an official language and efforts at "proportional representation."  With the introduction of  the Prevention of Terrorism Act in 1979, the Tamil community felt increasingly isolated and targeted, eventually leading to anti-Tamil pogroms in 1983, and civil war.
Following government programs intended to change the demographic balance in predominantly Tamil-populated areas, and numerous attempts at peace, Rajapaksa brought the civil war to a bloody end in 2009, with as many as 40,000 civilians killed in the final five months of government shelling.
Rajapaksa upset India over his failure to address the interests of the Tamil minority, including high unemployment, poverty and displacement of 300,000 Tamils. Sri Lanka's army still maintains a presence in the north, with over 20,000 troops engaged in "development projects." New Delhi will look to Sirisena to carry out measures intended to provide Tamils with greater autonomy and economic empowerment.
On this issue, India will also welcome Sirisena's appointment of Ranil Wickremesinghe as prime minister, who is expected to offer a more friendly approach to the peaceful resolution of Tamil issues.  Indian leaders also are positive regarding the appointment of a new civilian governor, seasoned diplomat H.M.G.S. Palihakkara, to replace Major General G. A. Chandrasiri in the Tamil-majority Northern Province. Other measures hailed by New Delhi include the removal of a travel ban on foreign nationals to the former war zones, as well as the lifting of an economic embargo on minority Tamil regions, and the establishment of a new Tamil council to monitor new developments.  In addition, Sirisena's new foreign minister, Mangala Samaraweera, is expected to relocate displaced Tamils whose land had been taken over by the military.
Will Sirisena deliver on Tamil autonomy?
Questions remain among some analysts on how dedicated Sirisena is to the question of autonomy in the north and east demanded by the Tamil people. Sirisena is facing pressure from a fragile coalition partner, the anti-Tamil extremist party Jathika Hela Urumaya (JHU), which denies any role of the Tamils in tilting the election results toward Sirisena.
There are still strong sectarian tensions remaining after the civil war, with numerous incidents against minority communities having taken place in the lead up to the January elections.  Mosques in the north have been attacked and national monuments honoring Buddhist kings have been hastily constructed.  Buddhist fundamentalists such as the Bodu Bala Sena (BBS) and Sinhala Ravaya have pledged to uphold the Constitution, which requires Sri Lanka to "protect and foster the Buddha Sasana," or Buddhist rule, with any violent actions mostly going unpunished.
Much depends on the April parliamentary elections
New Delhi will be closely monitoring the months leading up to the April parliamentary elections, with Sirisena hoping for the majority needed to implement his reforms.  Ex-President Rajapaksha may also play a role in shaping the new parliament, an outcome clearly not in India's interests.  And this week's go-ahead by the Sirisena government of a $1.5 billion port city project funded by China – despite its environmental assessment being incomplete – may be construed as a sign that Beijing still exerts enormous influence in Sri Lanka.