An Israel Itinerary for Scott Walker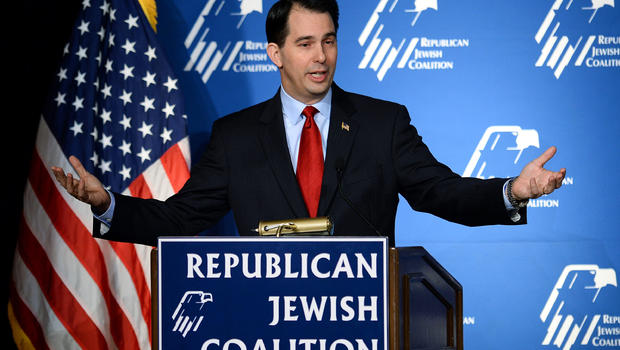 This Sunday, Wisconsin Governor Scott Walker will follow the lead set by so many American presidential hopefuls before him by visiting Israel. He's not bringing press with him. Apparently he's not going to talk — he's going to listen.
According to a campaign spokesperson, Walker is "interested in hearing firsthand Israel's concerns about the future of our alliance and identifying ways to restore the ruptured bonds between our two countries. He is very concerned about the rise of Iran, the spread of radical Islamic terrorism, and the turmoil in Syria and Iraq, and is interested in understanding the views of the Israelis on how we confront these shared challenges."
The campaign has not yet released an itinerary for the trip, so I've have taken the liberty of drafting a list of places the governor should visit if he wants to begin to understand this fascinating Middle Eastern ally and its complicated and diverse people.
Independence Hall, the site of the signing of Israel's declaration of independence. As most Americans, you might then expect to learn about Israel's constitution. They don't have one. This has led to some serious identity issues, as Israel has at times struggled to balance its democratic values with its Jewish nature. In fact, many believe that this internal conflict brought down the last Israeli government.
The Wailing Wall, or kotel, the holiest spot of the Jewish people. While there, notice that there are two sections for prayer, one for men and one for women. There is currently no egalitarian area for families to come together and women are prohibited from praying at the kotel with a Torah. Person to meet: American-born Charlie Kalech, who last month was beaten by a bystander (still uncharged) and then detained by police for passing a Torah to the Women of the Wall.
Yad Vashem, Israel's Holocaust Museum. It is powerful, beautiful and heartbreaking. It is also a required stop for all high level visitors to Israel.  Literally.
While in the area, swing by the Knesset (Israel's parliamentary body), but don't be offended if you aren't greeted personally by Prime Minister Benyamin "Bibi" Netanyahu. This is a big week for him—it's the deadline to form a coalition and retain the prime ministership — and he was just dealt a major blow: Foreign Minister Avigdor Lieberman announced that his party Yisrael Beiteinu would not be joining the coalition as assumed.
Feeling homesick? Feel right at home by joining an Ethiopian-Israeli rally, as this marginalized group protests police racism and brutality in the streets of Tel Aviv.
There is no shortage of Christian holy sites to visit in the Holy Land. Certainly, you could spend a day just wandering around the Christian Quarter of Jerusalem's Old City. If you're looking for more, head over to Bethlehem and visit the Church of the Nativity: the site of Jesus's birth. Depending on which route you travel, you may need to be prepared to exit your vehicle and go through a pretty extensive check point.
While you're in the neighborhood, you might as well stop by Ramallah, the de facto Palestinian capital, and visit the headquarters of the Palestinian Authority.
Then head to Hebron and visit the Tomb of the Patriarchs, where Abraham, Isaac, Jacob, Sarah, Rebecca and Leah are buried. Some even believe this spot is the final resting place of Adam and Eve. Yes, THE Adam and Eve. While there, be sure to meet some of the 500 or so Israelis who call Hebron home, surrounded by a quarter of a million Palestinians who do the same.
Go to South Tel Aviv or Eilat and meet some African refugees. There are tens of thousands of them from Eritrea and Sudan living in Israel, both legally and otherwise.
Meet some of the two hundred thousand Bedouin's who call the Negev Desert home. Since the formation of the state of Israel, nearly two-thirds of this nomadic group have been relocated to cities. (Where unfortunately two-of-three live in poverty.)
Visit the stunning beauty of the Golan Heights, where you can witness nature, military bases and U.N. peacekeeping compounds all from the same hilltop. While there, rest your feet at the brilliantly named Kofi Anan (Hebrew for "Coffee in the Clouds").
Climb the ancient desert fortress Masada to watch the sunrise. Then go take a float in the Dead Sea. But you better hurry, the salty sea in the lowest place on earth is disappearing at an alarming rate.
When you get back to the city, visit Mea Shearim, an ultra-Orthodox neighborhood in Jerusalem. But be sure the women in your delegation know about their ultra-strict modesty regulations.There's so much more to see and understand and so many more people to meet, but this list should get you started. For now n'seea tovah, have a good trip. Enjoy the falafel!
Follow me on Twitter @jlemonsk.