Meeting International Obligations at All Costs: Rio 2016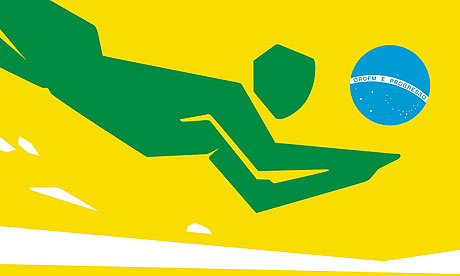 The outlook for many BRICS nations does not look positive in 2016. With the exception of India, Brazil and Russia's commodities-based economies will fail to grow significantly as China's once resource hungry economy continues to slow.
The effect of the 2014-15 oil crash has had a negative effect on many oil exporting countries, and along with the BRICS, slow growth seems to have become the norm in much of Latin America and many other developing nations.
The 2008 Beijing Olympics was seen as China's festival that marked its return as a major player on the world stage. The Olympic Games were there to flaunt around its economic success, despite it not having any measurable factor in China's growth.
FIFA and the Olympic Committee sought to bring crowds into Brazil in 2014 and now in 2016. Since 2014, corruption and scandals have turned Brazil's once claimed economic miracle into a mess. Corruption within its national oil company executives with links to Brazil's governing party has turned popular opinion against the current elected government.
The FIFA World Cup highlighted the rift between internationally oriented elites and average Brazilians. Although essential economic and social issues continue to plague the country, the Rio Olympics are still on schedule to happen this year, to the detriment of Brazil's deep economic recession.
Organizing any sort of international event in the midst of corruption and economic troubles is an unacceptable decision that often leads to little benefit for the average citizens. While the Olympic Committee seeks to broaden its appeal and host events in developing nations, there is no justifiable or studied measure to plan or adjust the obligations on host nations that fall on bad economic times.
Brazilians do not ask for a party when the government is rapidly accumulating massive debt. If the political class and elites of a society seek such projects, it is a clear sign that international prestige takes precedence over local necessities.
No Olympics should be allowed to take place when local citizens lose their homes, their health care or their rights as citizens. If this basic moral obligation cannot be met by FIFA or the Olympic Committee, imposing costs locals while sending the benefits abroad, then the Olympic spirit may already be extinguished. The upcoming Rio 2016 Olympic Games makes this point excessively clear.