Brussels Attacks: The Immediate Aftermath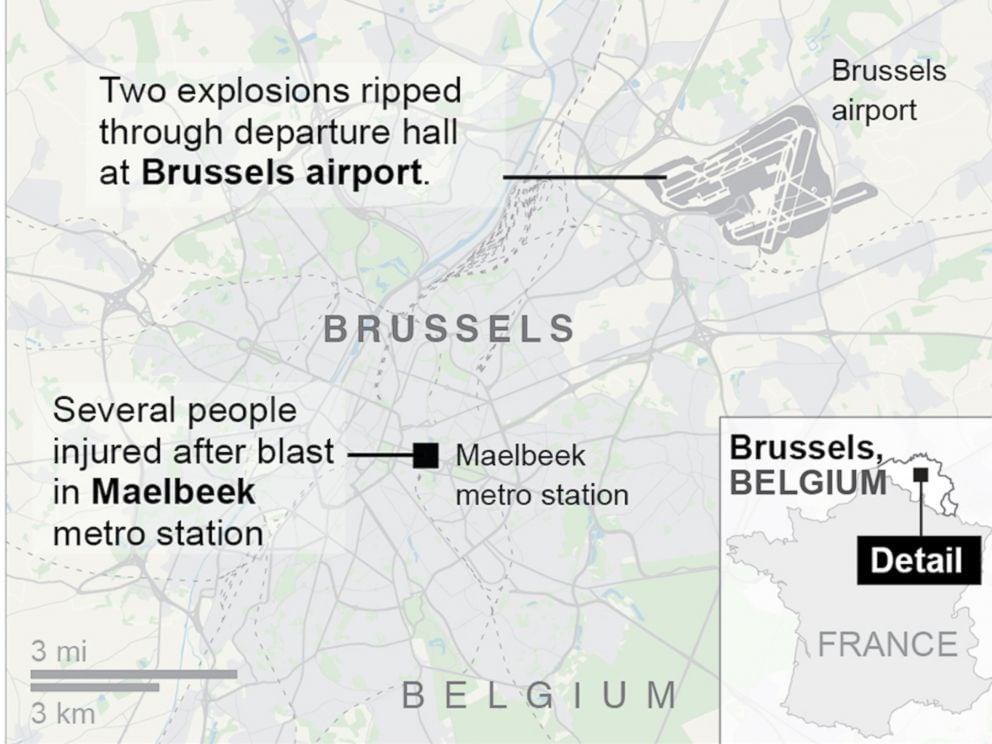 By Matthew Barbari
Updated at 5pm ET
The Islamic State has just claimed responsibility for the two attacks in Brussels, Belgium. A total of three bombs were detonated with the first two being set off at the Zaventem Airport at 8:00 a.m. local time. Another bomb exploded around 9:00 a.m. at the Maelbeek metro station, located near the European Quarter, where European Union institutions are based. As of now, the reported death toll exceeds 30 with some 180 injured.
The attacks come a few days after the capture of Salah Abdeslam and two other suspects who were living in Brussels. Abdeslam is considered a key suspect behind the Paris Terror Attacks last December. He is still being held in Brussels and the Belgian government had elevated the terrorist watch for the country's security forces after his capture.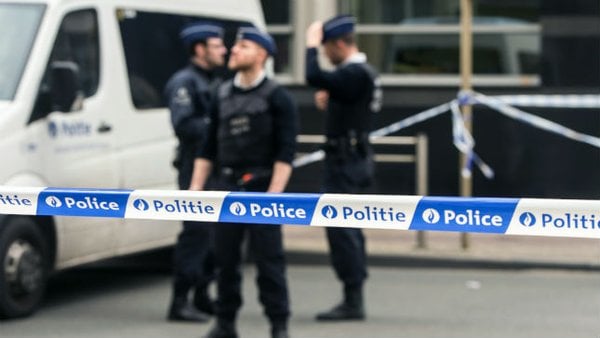 Since the horrific attacks, Belgian authorities have shut down all transportation hubs in and out of the country and advised all civilians to stay indoors. Several raids were conducted in Schaarbeek, a northern suburb of Brussels, leading to the locating of a possible ISIS safe house where an Islamic State flag as well as explosive devices were found. A third bomb was found at the Zaventem airport and safely detonated by the Belgian police. A massive manhunt for the third suspect whose bomb failed to go off is under way after the authorities released a photo of the airport bombings suspects.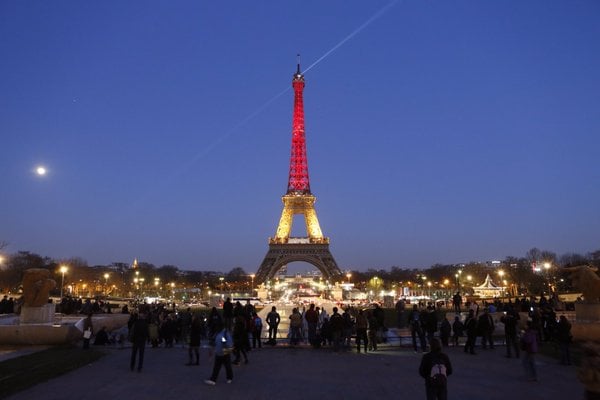 Many world leaders have spoken out against the attacks, offering their support to the Belgian people. King Philippe of Belgium spoke to his fellow countrymen declaring that March 22 would never be the same again. France's President François Hollande spoke soon after the attacks. He claimed that the terrorists' target was not Brussels, but Europe itself. German Chancellor Angela Merkel echoed her counterpart's words. Other European leaders have also condemned the attacks, calling for calm during this time.
President Obama mentioned the Brussels attacks during his speech in Cuba, urging "the world to unite" to fight terrorism, and pledged to "do whatever is necessary." He ended saying that "the thoughts and the prayers of the American people are with the people of Belgium." Meanwhile, U.S. officials have already begun investigating the Islamic State's claimed responsibility for the attack.
The Belgian government has declared three days of national mourning. A moment of silence will be observed at noon on Wednesday for all those who lost their lives today.
Updates:
Vox, The best sources for live updates on the Brussels attacks
NYT, Brussels Attacks: Live Updates
Analysis/Opinions:
Stratfor, Brussels Blasts: The Struggle to Secure Soft Targets
Stratfor, Brussels Attacks Tear at the Fabric of the European Union
Vox, The Brussels attack is Europe's new reality
Time, Brussels Bombing Reveals Europe's Security Dilemma