Fourth, President Obama will host a final Nuclear Security Summit next week. This is an important opportunity and obligation to build on the progress made at the first three summits to secure weapons-usable materials. Leaders must find a way to sustain this effort after President Obama leaves office.
The world must develop a global nuclear security system that covers all weapons-usable nuclear materials, including those held for military purposes. We must minimize the risk of nuclear terrorism posed by these materials through actions to reduce and consolidate material, and, where possible, eliminate them.
Fifth, the President and the Congress are facing serious questions about the size and capabilities of the U.S. nuclear deterrent. Leaders must identify tradeoffs between paying to maintain and modernize our current nuclear deterrent at an estimated 30 year cost of $1 trillion against investing in other essential defense requirements. Ignoring these tradeoffs, or resorting to budgetary slights of hand, threatens our non-nuclear defense capabilities over time.
The question "how much nuclear is enough" with respect to the strategic triad as well as tactical nuclear weapons must be asked and answered and linked to our overall defense needs, including conventional capabilities. Former Secretary of Defense Bill Perry has called for a national discussion and debate on this subject, including whether we should phase out our land-based missiles. I believe that these important questions Bill raises must be addressed by both the Administration and Congress.
Sixth and most immediately, the United States and Russia must work together in the fight against ISIS and violent extremism. The threat posed by ISIS directly affects the core national interests of both our countries. In particular, Russia and the United States must work together to ensure that ISIS or any other violent extremist group never acquires nuclear or radiological weapons, as well as other weapons of mass destruction.
Our two countries have the technical expertise and unique knowledge to lead this effort. We have been doing such work in our own countries, and together, for two decades under the Nunn-Lugar program. This mission seems to me to fit well under the legal framework of UN Security Council Resolution 1540 as well as the Global Initiative to Combat Nuclear Terrorism. Most importantly, a joint working group must be formed and must lead by developing a prioritized list of actions that we can take together to prevent catastrophic terrorism. This is urgent and must be a front burner issue with others joining the effort. Large amounts of radiological materials are in areas of central and southwest Asia.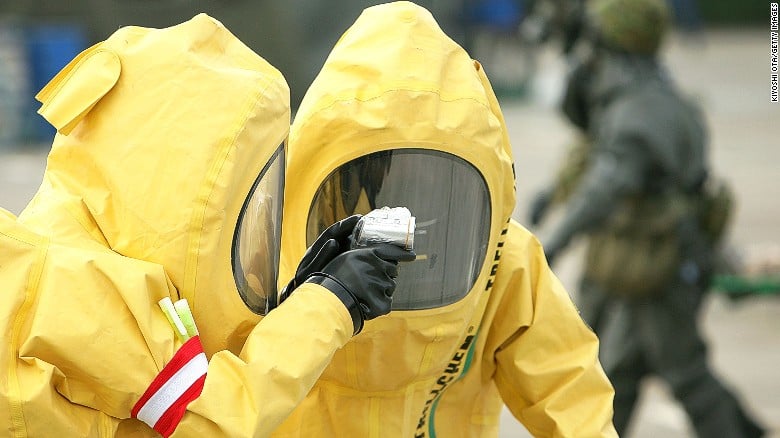 Finally, when we do work together, as we did recently with the Iran agreement, we must both learn to express our appreciation publicly so that political leaders, the media, as well as ordinary citizens of both of our countries recognize not just disagreements and confrontations—the case today, but also points of mutual interest and areas of success.