China Continues Attacks on Vietnamese Fishing Boats
The incident last week was not a one-off: there have been dozens of attacks by Chinese vessels on Vietnamese fishing boats in the Paracel Island chain since last year. Some of the following took place during China's annual May to August fishing ban, enforced ostensibly to protect against overfishing:
March 6, 2016
Eleven men from two Chinese-flagged vessels, claiming to be Chinese coast guard, boarded a Vietnamese fishing boat trawling the waters off the Paracel Islands and proceeded to smash communication devices and fishing equipment. They also confiscated all their food, oil, fishing gear and their catch, and dumped fish into their drinking water containers.
January 1, 2016
A Chinese vessel rammed and sank a Vietnamese fishing boat around 40 nautical miles east of Con Co Island off Quang Tri Province, stranding 10 Vietnamese fishermen before other fishing boats arrived and rescued them.
November 14, 2015
A fleet of Chinese vessels blocked five Vietnamese boats in the Gulf of Tonkin, causing $13,400 of damage to fishing nets.  Vietnamese marine police eventually arrived and chased the Chinese vessels away.
September 29, 2015
A Chinese ship slammed into and armed men boarded a Vietnamese fishing boat, taking navigation devices, fishing equipment and their two-ton catch of fish. The Vietnamese boat eventually sank some 12 hours later, and the  fishermen were rescued after 4 hours of floating in their life vests.
June 19, 2015
A Vietnamese fishing boat was boarded by a Chinese crew, which destroyed its fishing gear and confiscated an ICOM walkie-talkie, a positioning system, and about five metric tons of catch worth $13,780.  
June 10, 2015
Four ships surrounded a Vietnamese fishing boat and then forcefully boarded the fishing boat, forcing the 11 Vietnamese fishermen to transfer all of their catch—about six metric tons—to the four ships.
June 7, 2015
A Chinese vessel damaged a Vietnamese fishing boat with water cannons, before Vietnamese authorities took "necessary measures" to force the vessel to leave the following day.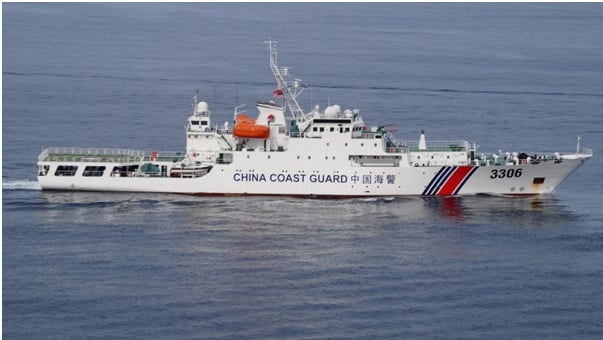 In the political arena, the ongoing attacks by Chinese vessels have strengthened the reformists' arguments, despite the incumbent General Secretary, 71-year-old Nguyễn Phú Trọng, winning reelection with 80% of the votes of the 1,510 delegates after the conclusion of the Vietnamese Party Congress on January 28.
Trọng is generally thought to be closer to Beijing than his ousted rival, Prime Minister Nguyễn Tấn Dũng, who was considered a reformer and fought for closer ties with the United States. Some analysts suggest Dũng, a strongman likened by some to Chinese President Xi Jinping, was feared to have concentrated too much power in a country traditionally ruled by consensus.
The victory of Trọng, however, will not necessarily render weak the lingering voices calling for a harsher reaction to Chinese aggression and closer ties to the Americans.  In 2014, some 60 prominent members of Vietnam's Communist Party sent an open letter to the Central Committee—the party's highest level—urging the country to end its close relationship with China. Many Vietnamese citizens have also raised their expectations for countermeasures by the new government to deter and constrain China from further aggressive action in waters claimed by Vietnam.
China also has its own nationalists to appease, but with each additional Chinese aggression in the waters of the East and South China Seas, the Americans are increasingly pivoting to Asia—which the Chinese rightfully see as a move to contain China. The U.S. defends its "pivot" as a reaction to insecurity among China's neighbors due to territorial grabs and the increased militarization by Chinese forces.
Indeed, the Pentagon has sent B-52 bombers and destroyers in "freedom of navigation" exercises to demonstrate U.S. support for its allies Japan and the Philippines, both of whom have similar maritime disputes with the Chinese. While much is talked about China's dependence on energy supply routes through the South China Sea, freedom of navigation is also essential for Japan's, South Korea's and Taiwan's energy supplies—more than 60 % of which transit through the South China Sea.
Regardless of how Vietman decides to deal with its large, unruly neighbor to the north, "business as usual" does not seem to be the answer should Beijing continue to give the green light to attack Vietnamese fishing boats.  The new leadership in Hanoi must make Beijing aware that each act of aggression has repercussions. Two days after the latest attack, Japanese foreign ministry deputy spokesman Masato Otaka told reporters in Hanoi that Tokyo is now considering Vietnam's request for new ships to strengthen Vietnam's maritime security.