String of Attacks Increases Risk of Anti-Refugee Sentiments in Germany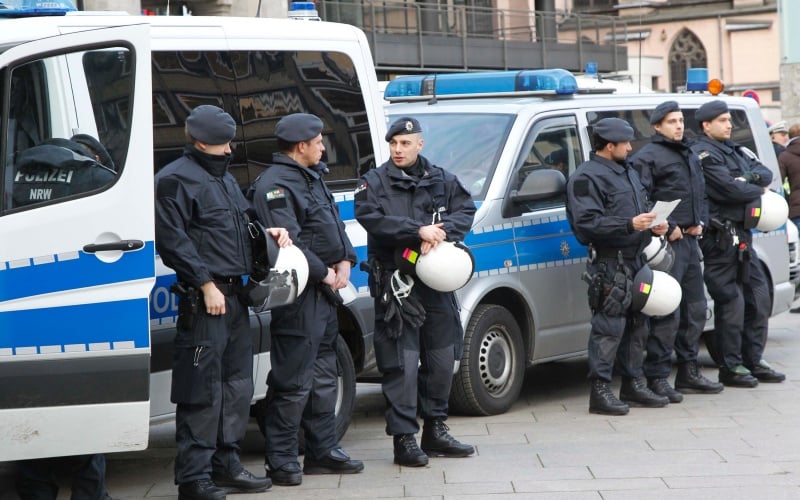 The latest string of violence increases risk of anti-migrant feelings and political tensions as Merkel is weakened by the refugee crisis.
The string of terrorist attacks that took place in Germany shows an increasingly worrying scenario where the wave of violence has fueled criticism of Chancellor Angela Merkel's welcoming policy toward refugees. Germany accepted more than 1 million asylum seekers in 2015 alone, and German authorities have expressed fears that terrorists might have entered the country among them, or that disaffected youths among the refugees could be susceptible to radicalization.
Germany Shocked by a String of Attacks
The Syrian suicide bomber who injured 15 people on the night of July 24 by detonating his explosive belt at the entrance of a music festival in Ansbach left behind a video pledging allegiance to ISIS leader Abu Bakr al-Baghdadi. The ISIS-affiliated media group Amaq claimed the attacker was an ISIS "soldier" in a statement posted online on July 25. However, there is so far no evidence that he was in contact with ISIS or that he received direct orders to carry out such attack.
Previously on July 22, an 18-year-old man of Iranian descent who was born and raised in Germany killed nine people and injured 27 others in a shopping centre in Munich. The victims included three Kosovo Albanians, three Turkish citizens and a Greek national. Authorities have searched his apartment but have so far not found any connections with ISIS. The perpetrator had earlier sought help for mental health issues. It was established by German authorities that the man had no connection with ISIS.
This shooting came just 4 days after another attack. A 17-year-old Afghan refugee attacked and wounded at least 4 people (two of them seriously) on a train to Würzburg with an axe attack. ISIS later claimed responsibility for the attack.
Merkel in a Tough Spot
While the perpetrators, their methods and their motivations were very different in all cases, these incidents will trouble the temporary political calm that has set in over the role of refugees in Germany. This will only lead to more problems for the government of Chancellor Angela Merkel. Merkel's decision to accept asylum seekers fleeing the conflict in Syria led to a massive increase in refugees in the country, especially in the second half of 2015. Though the German population initially welcomed Merkel's decision, over time many expressed anxiety over the social, economic and political impact of receiving hundreds of thousands of refugees. This hurt the popularity of the German government and led to tension within Merkel's Christian Democratic Union. It also caused difficulty with the Christian Democratic Union's Bavarian sister party, the Christian Social Union.
Merkel's reaction was to toughen Germany's asylum regulations and make a deal with Turkey so as to limit the number of people reaching the European Union. While the EU-Turkey agreement was controversial, it was partially able to reduce the flow of refugees after it went into force in late March. As the refugee crisis eased, Merkel's popularity started to improve again. However, the latest attacks are likely to fuel opposition to Merkel once again.
Refugees and Evolving Security Issues
German authorities established that the Würzburg attacker was a teenage immigrant who was registered as an Afghan refugee, but authorities admit he may have been from Pakistan. This has brought into question their ability to properly register and monitor migrants. The same problem was highlighted by the latest Risk Analysis report issued by the European Union's border agency Frontex earlier in April. The report described the current situation by using a range of indicators on irregular migration as exchanged among Member States. Particularly relevant in the report is the fact that several weak points in the EU border control checks on migrants could be exploited by potential terrorists. Therefore, according to Frontex, irregular migration flows could be used by terrorists to infiltrate Europe and carry out attacks.
Another aspect that the three attackers have in common is that they were all teenagers between the age of 18 and 29. This once again highlights how youths are mostly inclined to carry out such actions. Thousands of refugees in that age range have arrived in Germany and a risk that the country will face in the near future is that more attacks are likely to be carried out, especially if the situation of the newly-arrived does not normalize as soon as possible.
Concerning the July 18 attack, the attacker was labelled as a 'lone wolf', namely an individual who undergoes an autonomous radicalization process, often online with jihadist propaganda material. The process of the young Afghan may have been very similar to that of the 31-year-old Mohamed Lahouaiej Bouhlel, responsible for the attack in Nice that killed 84 people. The two attackers show how radicalization can also occur very rapidly, thus risking becoming an unmanageable issue for European intelligence agencies. In fact, the high and increasing number of people to be kept under surveillance, the often limited resources, and the tight timing seriously risk creating a dangerous context that will be more and more complicated to solve.
In conclusion, Germany faces two critical issues that originate from the same problem, namely the huge number of refugees. The first is the growing security concern, since there is no guarantee so far that similar attacks will not be carried out in the future. The second, and probably even more dangerous, will be the growing polarization of the political context on the issue. This is not only likely to undermine the stability of Merkel's government, but also to accelerate the growth of anti-immigrant and extremist groups across the country.
This article was originally published by Global Risk Insights and written by GRI analyst Stefano Sarsale.