China Censors Warn against Promotion of "Western Lifestyles" on TV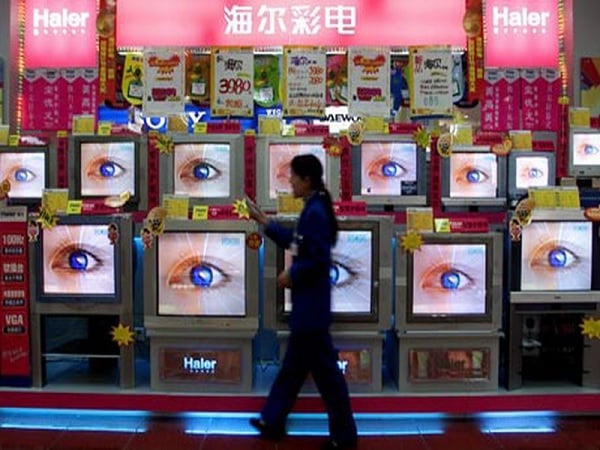 The Chinese government's paranoia is showing again.
On August 30, China's State Administration of Press, Publication, Radio, Film and Television (SAPPRFT) issued an official notice ordering all Chinese entertainment news outlets to cease programming that "promotes Western lifestyles" or pokes fun at traditional Chinese values. All programming must promote "positive energy," according to the notice, and must comply with Chinese Communist Party ideology. Violators may be punished by having their programs suspended or their production licenses revoked (China Digital Times, Global Times, Shanghaiist, South China Morning Post, Xinhua).
This notice from SAPPRFT is only the latest in a series of anti-Western ideological measures by China's current leadership under president Xi Jinping. Rules announced in June tightened restrictions on "foreign-inspired" TV shows, insisting that programming must promote "socialist core values, as well as patriotism and Chinese traditions." In 2015, universities were ordered to clamp down on textbooks and other teaching materials that "promote Western values." Chinese women have even been warned against dating foreign men because they might be spies. Noted as "China's most authoritarian leader since Mao," Xi Jinping has also taken China in a decidedly xenophobic direction.
While they engage in such silliness, China's censors might wish to consider how it would look if the United States or some other Western government were to issue such a warning against the promotion of "foreign lifestyles" on TV. How would it look, for example, if the U.S. government warned against depictions of Chinese martial arts on American TV? How would it look if the British government warned against showing Bollywood films? How would it look if programming in any Western nation were banned for poking fun at itself or its traditions?
It would look ridiculous and weak, of course. No Western government would engage in such silliness, however, because Western governments are mature, legitimate world powers, not tinpot dictatorships in fear of their own extinction.
Nonetheless, China expects to be accorded "great power" status equal to the United States. A government that denounced a video game as a form of American "cultural aggression," banned TV depictions of time travel, and censored comparisons of former president Jiang Zemin with a toad from Chinese social media wishes to be regarded as a "great power."
China's censorship rules have reached a "new level of absurdity," writes China policy analyst J. Michael Cole. "The [Chinese Communist Party's] gradual descent into regulatory madness suggests that it is losing its grip on reality and on the people whom it seeks to control."
Wishing to appear strong and confident, China's rulers only reveal their own weakness and fear through such absurd ideological campaigns.