The Philippines' Improved Russian and Chinese Ties Increase Leverage with U.S.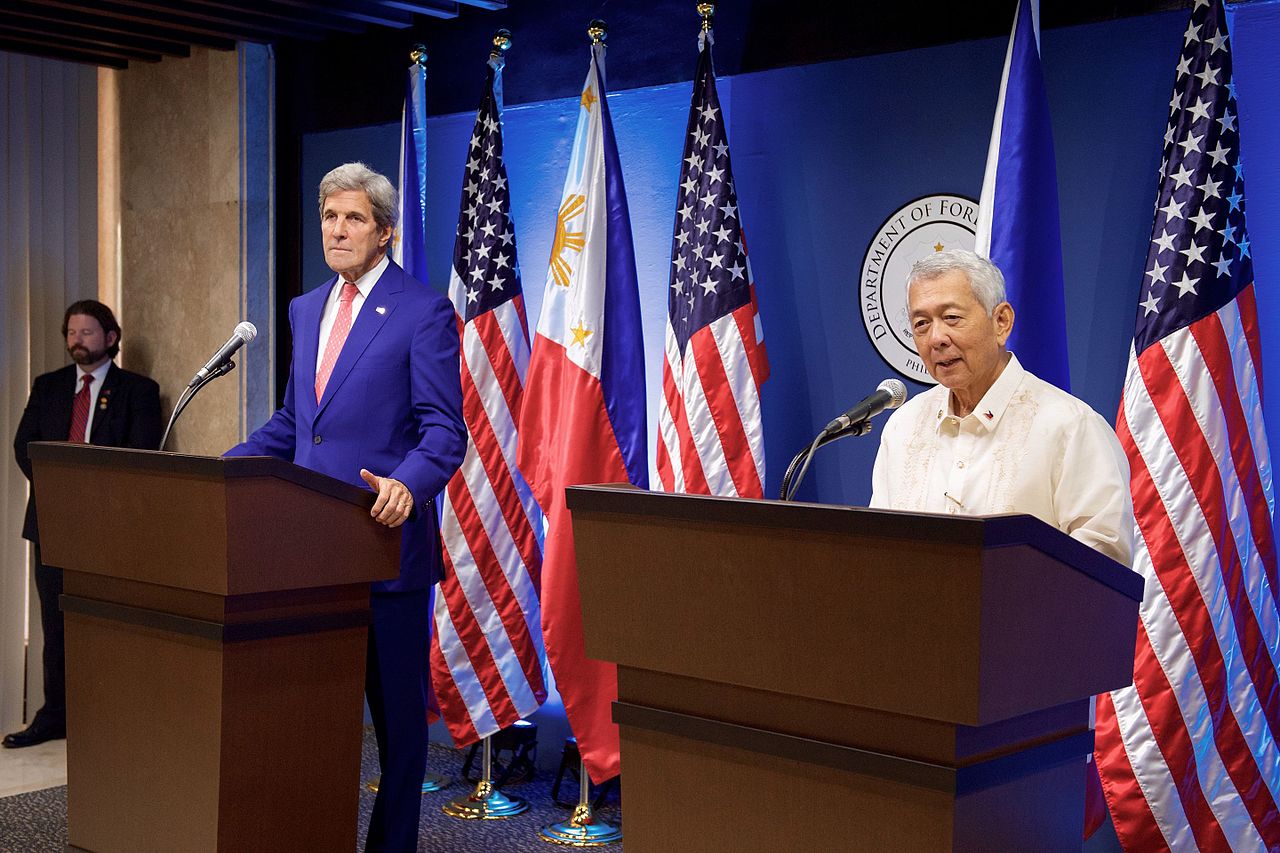 The Philippines is the latest U.S. treaty ally that has shown a proclivity for a more independent role for itself in the realm of international relations. This follows a trend in which Turkey has reconciled, to an extent, relations with Russia, as well as more independence shown by Japan in its own Russian affairs. The Philippines itself is not only showing its own independence with respect to Russian relations, but to Chinese relations as well.
Macro-balancing
On the macro level, ASEAN as a whole has seen its role as fulcrum to the region rise exponentially. Once derided as a "talk shop", ASEAN itself is at the epicenter of various competing "pivots" to the region. For example, despite its own conflict with China in the East China Sea, Japan is gradually forging its own pivot to the South China Sea as well in order to better balance its historic rival.
Aside from Japan, Russia and India are also implementing their own respective "pivots" to Southeast Asia for their own respective agendas. India, still suspicious of being navally encircled by China a la "String of Pearls", is looking to gradually increase its South China Sea forward presence. Although not technically allies, this no doubt pleases the U.S., which is really looking for other major powers to assist its own balance against China.
Russia's game in Southeast Asia is bit more complicated. Russia's "Asian Pivot" serves multiple purposes. First, it aims to offset decreased Western trade and investment flows due to post-Ukraine sanctions with increased economic ties to China. However, in order not to become too dependent on China, economically or politically, Russia is looking to bolster its "pivot" portfolio.
As a result, Russia is seeking to improve ties with a range of regional players, not only Japan, but Southeast Asian states Vietnam, and now the Philippines. Additionally, Russia is looking to counterbalance U.S. activities in its Eastern European and Central Asian spheres of influence with a payback of sorts with activities of its own in the U.S.' Northeast and Southeast Asian spheres of influence.
Micro-balancing
Despite recent controversial statements by its new President, the Philippines still looks to the U.S. as a vital plank in its overall security calculus. However, it is not the only plank. Most notably, the Philippines is looking to gradually improve relations with China.
This overture towards China comes despite the recent unfavorable ruling against China by The Hague's Permanent Court of Arbitration regarding conflicting South China Sea claims. Even though the Philippines originally initiated the case, it has chosen to take a rather mature path. This is because the Philippines is using the ruling as the start of negotiations with China, rather than as a final end.
Mirroring recent Chinese comments that South China Sea disputes form only one component of U.S.-China affairs and should not be allowed to poison the entire relationship, the Philippines has made the same argument with respect to Sino-Philippine relations. The Philippines also hopes this multi-vector foreign policy approach will give it more independence and increased leverage with both the U.S. and China in order to pursue its own interests.

In contrast to China, Russia has only relatively recently sought to improve economic relations in earnest with Southeast Asia as a whole. As the Philippines already is a member of the Asian Infrastructure Investment Bank (AIIB) and is eyeing possible TPP membership in the future, Russia's more immediate value proposition to the Philippines lies in the political and security realms.
From the Filipino perspective, it is greatly appreciated that Russia has expressed neutrality in the Philippines' South China Sea conflict with China. Even though Russia and China have recently warmed relations considerably, they still are not formal treaty allies. This fact not only keeps the Philippines from worrying about Russian support for Chinese claims in the region, but it also gives the Philippines enhanced leverage with both China and the U.S..
This second fact is not to be taken lightly. Even though the Philippines has a 2014 Visiting Forces Agreement with the U.S., the agreement is not without controversy and the new Filipino President has promised to review it. Even though the original idea behind the agreement was to allow the Philippines to better balance China with U.S. assistance, a Russian component is unavoidable.
While it may also secretly see increased regional U.S. forces as a deterrent to Chinese ambitions, Russia's comfort level with this presence is definitely lower than the Philippines'. Just as the Philippines is using the agreement to keep China in check, it is simultaneously using its own unease (and Russia's too) with the agreement to help keep the U.S. in check as well. In summary, increasing multi-polarity is allowing the Philippines more wiggle room in its dealing with all major powers, akin to non-U.S. allies India and Vietnam.