One Year On From Vietnam's Worst Environmental Disaster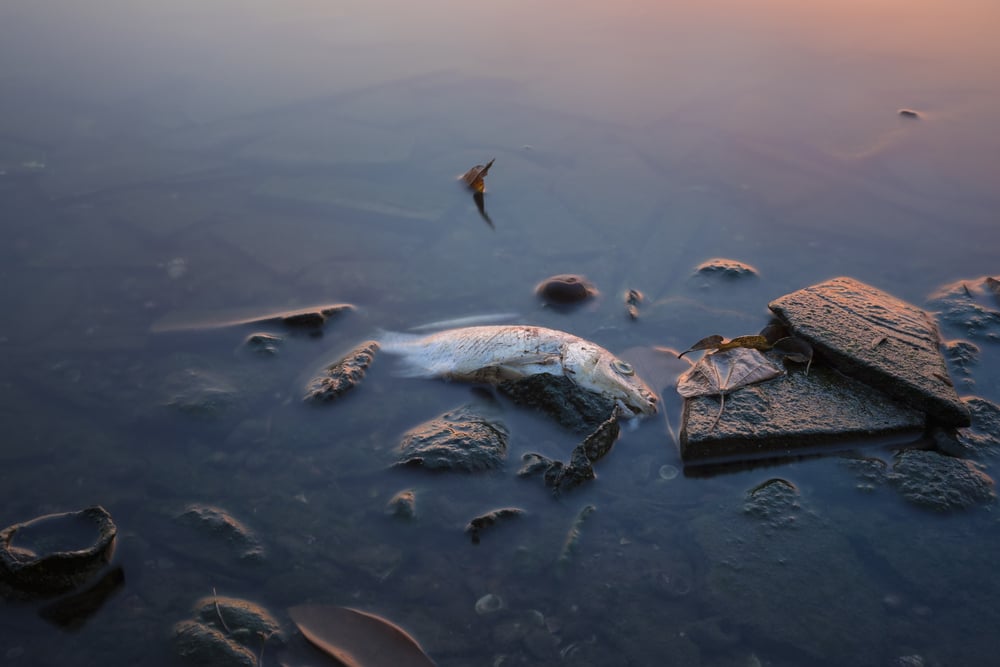 In Da Nang, a coastal city in the center of Vietnam, locals and tourists alike flock every night to Be Anh, one of the city's most popular seafood restaurants. Many diners are oblivious to the toxic waste spill last April which killed over 100 tons of fish along a 200-kilometer coastline just north of the city.
The release of chemicals, including cyanide, phenols and iron hydroxide was eventually blamed on a steel mill waste pipeline in Hà Tĩnh owned by Taiwan's Formosa Plastics Group. The steel mill was later cited for more than 50 violations, with the company promising to pay $500 million in compensation.
Vietnam's environmental ministry has stated it will take at least a decade for the region to recover from the spill.
Others diners are mindful of the effects, but insist the pollution does not extend into Da Nang's waters and the seafood they eat, as tourists flocked to the beaches over the holiday celebrating Vietnam's Reunification Day (April 30) and International Workers' Day (May 1). Still others have not forgotten, and continue the protests which rocked major cities throughout Vietnam in April and May of last year.
Marking the first anniversary of the spill, protesters in the town of Kỳ Anh blocked the country's main highway the first week of April. Some 100 Vietnamese used fishing nets, bricks and heavy rocks to block the highway, reportedly delaying thousands of vehicles. Vietnam's government promised to identify and prosecute protesters for "causing public disorder". In Ho Chi Minh City, the streets were quiet that same week with few security personnel on guard.
While Vietnamese government officials promise to prosecute instigators of protests, such as Nguyễn Văn Hóa, a 22-year-old resident of Kỳ Anh (arrested for using a flycam to record and publish protests), they also punished four high-ranking government officials for their lack of supervision over environmental safety.
Nguyễn Minh Quang, the former environmental minister, was rebuked and two of his deputies were fired.  Võ Kim Cự, the 60-year old party chief secretary of Hà Tĩnh province, was also fired and has offered his resignation as a delegate of the lawmaking National Assembly, citing "health reasons."
While the threat of punishment may help deter future environmental disasters and increase oversight, Vietnamese officials are also responding to citizens' concerns over future pollution. Starting in April, officials in Ho Chi Minh City are installing a network of 53 outdoor LED boards throughout the city which will allow residents to monitor air and water quality in real time. The LED boards will display levels of nitrogen dioxide and carbon monoxide, as well as the water quality of rivers and canals, and levels of noise pollution.
The U.S. Consulate in Ho Chi Minh City already publishes air quality readings from its own monitor on this website, as Vietnam experiences worsening air pollution, resulting in a rising number of Vietnamese being hospitalized for respiratory illnesses.
The city's efforts to improve citizens' access to information regarding their quality of living is laudable, but more effort needs to be done in other cities and poorer provinces to ensure local officials at the provincial level pay heed to environmental laws. Vietnam is growing quickly, drawing in manufacturing from many countries, including China, and will need strict vigilance to assure its residents that this developing country will not repeat the mistakes of its neighbor in the north.