With Its Second Aircraft Carrier, China Extends its Global Reach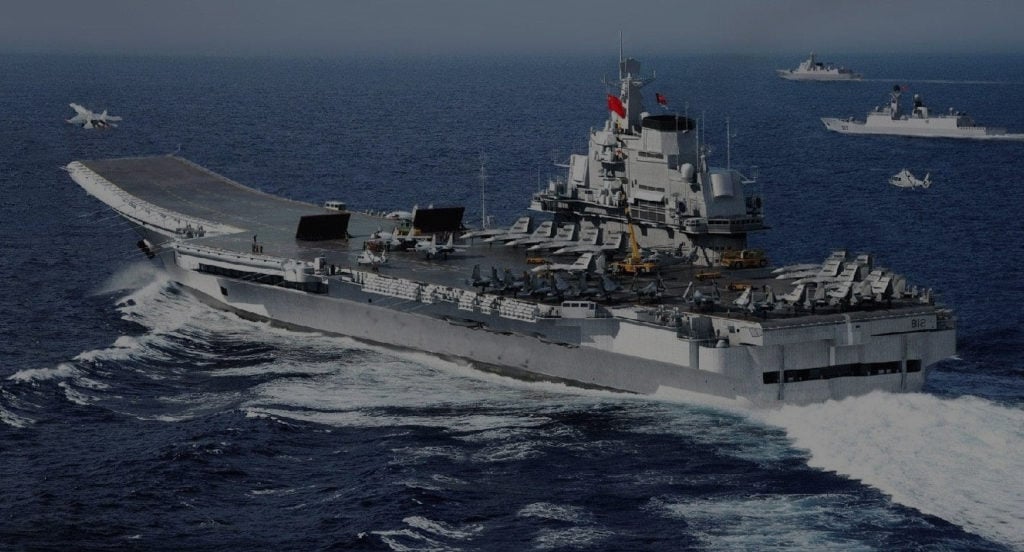 In the latest display of Beijing's growing naval prowess, Chinese officials last month celebrated the launch of the country's first home-built aircraft carrier. While the ship will not enter active service until 2020, the lavish ceremony surrounding the launch sent a clear message to the world that China's burgeoning naval defense industry is becoming increasingly sophisticated.
Once fitted out with the latest seafaring technology and maritime weaponry, the ship will join a repurposed Soviet-era carrier China bought second hand from Ukraine and launched in 2012.
Together, these vessels will help Beijing boost its presence on the increasingly overcrowded waters in and around the South China Sea, where neighboring countries continue to squabble over natural resources, islands and shipping routes.
While the two carriers will be no match for those operated globally by the U.S. once they are both in active service, they will provide China with a distinct advantage over regional rivals. No other littoral country involved in the South China Sea territorial disputes is able to project a similar degree of force.
The U.S. still outweighs China's navy with its 10 aircraft carriers currently in operation, but analysts have suggested the two vessels will allow Beijing to go toe-to-toe with the American navy in the Asia-Pacific region, owing to the fact that the U.S. has military responsibilities elsewhere in the world that consistently tie-up its resources. Lessons learned from the construction of its first aircraft carrier will likely help China build others, making the process of bringing future vessels to combat readiness in a shorter space of time much easier.
In a move that further augmented Beijing's power projection capability, China also recently completed work on three major military bases on artificial islands in the South China Sea, allowing Chinese military aircraft to operate over all of its waters. However, for Chinese military experts these efforts are not nearly enough.
According to local media, the military is calling for at least six aircraft carriers and 10 bases across the globe to cement China's foothold in other regions of the world and execute missions in tune with becoming a naval superpower. These bases would be located in regions were the Chinese have "concentrated interests", such as Pakistan.
Yet thus far, Beijing has found only one country willing to allow the People's Liberation Army (PLA) to use its land for this purpose. China built its first military base abroad in the small African state of Djibouti, securing access to the Indian Ocean, and allowing the Chinese military to better protect the growing investments Beijing continues to make in a number of African nations.
The base represents the PLA's move away from homeland defense to the protection of Chinese interests overseas, and is very much a symbol of things to come. When the base was confirmed, China's regional rivals were quick to voice concerns that the development looked more like an aggressive military build-up, rather than the construction of a "logistics and fast evacuation base," as claimed by Beijing.
Far from being a strategic outpost with little geopolitical significance, the building of China's Djibouti base has pitched Beijing directly against the U.S, which has its own naval facility in the small African state.
Djibouti's autocratic ruler Ismael Guelleh welcomed the building of the Chinese base after the Chinese government invested billions of dollars into his country, which helped him pay legal bills from pursuing a political rival abroad. Beijing also committed to pay $20 million annually for use of the site, while Guelleh forced the US to leave one of its naval facilities.
Unsurprisingly, U.S. officials are worried the close proximity of China's base to its own Camp Lemonnier facility will allow Beijing to monitor U.S. counterterrorism operations in North Africa and the Arabian Peninsula.
For its part, Beijing insists the PLA's expansionist behavior is merely defensive, and that the building out of its military capability and search for naval outposts serves the protection of China's national sovereignty and interests overseas.
Despite this, developments within the military speak another language. It is becoming increasingly clear that China's military is broadening its mission as China is no longer downplaying the role of its Djibouti camp as logistical and anti-piracy base, but hinting at roles beyond anti-piracy.
Simultaneously, the PLA is boosting its rapid deployment marine corps from 20,000 to 100,000 as part of a push to increase its military presence in the Indian Ocean. The move is one aspect of a wider plan to refocus the PLA's resources away from land forces to specialized units able to respond to a range of security threats.
While it will likely be decades before China fulfills its ambition of rounding out its aircraft carrier fleet to at least six vessels and creating more overseas naval bases, the scale of its plans indicate that Beijing is behaving more and more like a confident great power.
By expanding its land reclamation activities in the contested waters of the South China Sea and rapidly improving the PLA's global clout, China is reinforcing its claim to the title as the most powerful and influential nation in the Asia-Pacific. Make no mistake: this is but a prelude of things to come.