NAFTA Negotiations will Extend China's Influence in North America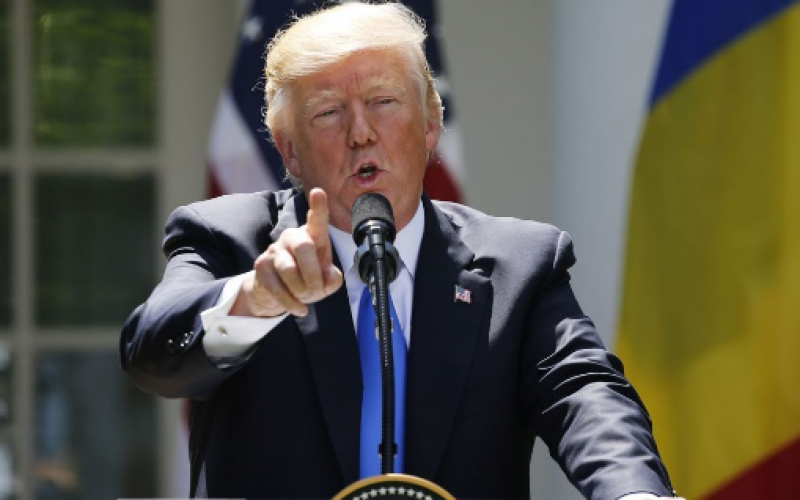 Trump once labelled NAFTA, "the worst trade deal maybe ever signed anywhere". This month, he unveiled the NAFTA negotiating agenda, providing a template for trade negotiations yet to occur with other countries – such as China, Germany, and Japan. With an emphasis on tackling tax systems and removing barriers to the US agriculture and manufacturing industries, Asian negotiators will be watching closely.
As the United States Customs and Border Protection prepares to begin construction on the first segment of President Trump's infamous border wall with Mexico, his administration is anticipating raising trade barriers with their beleaguered southern neighbor.
Trump's blunt mercantilism, however, risks pushing both Mexico and Canada into China's open arms. Both countries have already expressed interest in signing a deal with China, and China has reciprocated. With North American Free Trade Agreement (NAFTA) negotiations set to begin in August, they have the potential to tilt the global trade balance even further away from Trump.
Given that Trump has defined his mantle, in terms of reducing deficits with a number of major trade partners, including China, Japan, and the EU, the negotiations provide a crucial glimpse into US trade policy moving forward. The US currently runs trade deficits with nine of its 10 top trading partners; last year, it ran a trade deficit of USD 728 billion, ranging from USD 347 billion with China and USD 146 billion with the EU, to USD 63 billion with Mexico.
According to Trump, the deficits are undoubtedly tied to exploitative trading partners, a misplaced trust on the part of an open US economy, and widespread currency manipulation. Earlier this month, the Trump administration released its broad goals for a new and improved NAFTA, demanding increased exports of its dairy products, wine and grains; opened trade in telecommunications and online purchases; an entirely new dispute settlement mechanism; greater access for US banks abroad; and new guidelines for currency manipulation.
There is much riding on an equitable outcome from the negotiations: over 80 percent of Mexico's trade is with the US, for Canada the figure is closer to 70 percent. There can be no doubt that Canadian and Mexican negotiations face a long, drawn-out battle ahead.
What Trump may have failed to take into account, however, is China's rising attractiveness as a global consumer and trading partner. As one of the world's largest oil importers, China is is keen to start talks with Canada over a free trade deal. At the same time, Canada is reaching out to Asian economies in an effort to reduce its trade dependence on the US, as Trump's unpredictable brand of protectionism keeps economists and corporations guessing.
During a recent visit to Beijing, Canadian Governor General vowed to boost bilateral cooperation between the two countries; and the Ontario Premier has already scheduled her third trade mission to China for November this year. Last month, the two countries signed a bilateral security agreement regarding intellectual property, trade secrets and other confidential commercial information, an agreement may indicate a greater commercial alignment to come.
Mexico has been more explicit about its options regarding the NAFTA negotiations, pointing to an upcoming visit by Mexican officials to China as a sign that the dance card of Latin America's second largest economy is far from waning. China's ambassador to Mexico has also hinted at the possibility of a future free-trade agreement with Mexico, citing "no difficulty" from China's side in broadening ties between the two countries.
Though a trade deal between the two countries would result in lower tariffs, which is a tough sell for Mexican manufacturing jobs, uncertainty over US-Mexico relations would mean that Mexico is accelerating trade talks with other partners, and China might just want a piece of the action.
As the Trump administration goes after China's trade practices, they risk alienation, as world leaders appear determined to forge ahead with global trade liberalization. The potential impact on major US industries, and the corresponding opportunities for Chinese trade negotiators, is incalculable.