Terrorism risks rising in Malaysia as Islamic State militants return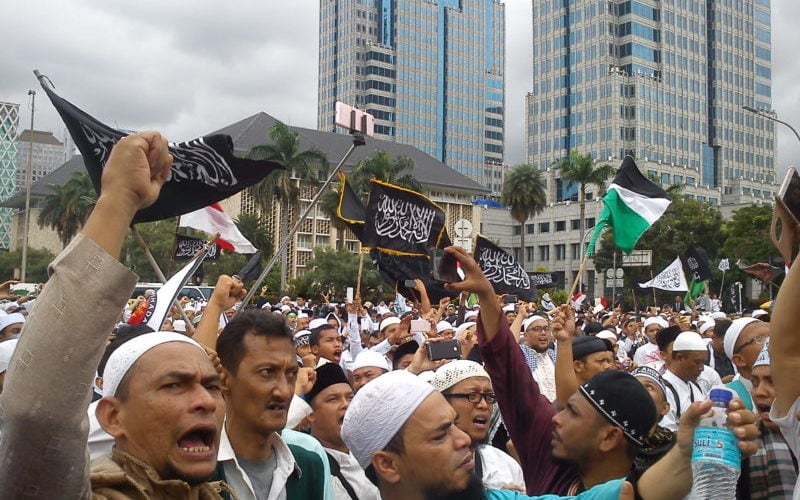 With the demise of Islamic State in Iraq and Syria and the fall of Marawi in the Philippines, how will Malaysia handle the prospect of returning fighters?
Malaysia's Deputy Home Minister Nur Jazlan Mohamed recently expressed concerns over the threat of returning militants from the Middle East and the Philippines. The fall of Marawi, following the deaths of the insurgency's two most senior commanders, came days after the Syrian city of Raqqa was recaptured by a US-backed coalition of Arab and Kurdish fighters.
Several hundred Malaysians have travelled to the Islamic State since 2013. In a new development, around thirty joined forces with the pro-IS Maute group in Marawi earlier this year. This article examines Malaysia's capacity to handle the return of some of its fighters. Although coordinated IS-led attacks remain unlikely, the government will take a tough stance in order to mitigate the threat of localised terror cells and 'lone wolf' violence.
Will Malaysia be targeted?
The almost simultaneous losses of Raqqa and Marawi, cities of similar size, will force IS to shift to more guerrilla-based tactics. Aside from significant loss of manpower, Raqqa's loss will yield a mass of information about IS' strategies and personnel. IS' de facto capital, Raqqa had generated millions of dollars in oil revenues annually; consequently, funding for its Southeast Asian operatives will be drastically cut. There is always the possibility that wealthy Arab donors will re-inject ISIS with cash. According to one estimate, $40 million was raised this way over the past two years. If so, IS will be able to regroup, re-arm and re-strategise.
IS' Malaysia operations suffered a heavy blow this year with the death of 'Malaysia leader' Muhammad Wanndy Mohamed Jedi, in Syria, at the hands of a drone strike. Wanndy was a commander of Khatibah Nusantara, the joint Indonesian-Malaysian wing of IS. He had threatened to 'wreak havoc' in Malaysia, despite frustrating his superiors for failing to do so. Bahrun Naim, the man behind the 2016 Jakarta attack, has allegedly taken Wanndy's place, and will be looking to fulfil Wanndy's failed mission objective. The time to attack is ripe, given Malaysia's approaching elections, which will provide a useful government distraction.
After the death of Filipino Isnilon Hapilon, leader of the regional militant organisation Abu Sayyaf Group (ASG) and IS' apparent 'emir' in Southeast Asia, several Malaysians had been rumoured to assume his title. They were Mohammad Amin Baco, Muhammad Joraimee Awang Raimee and Mahmud Ahmad. Baco and Raimee are skilled in bomb-making and experienced in combat, with Baco heading one of three IS Philippines divisions, Jund al-Tawhid. Meanwhile, Ahmad, a 38-year-old former Islamic Studies lecturer from Universiti Malaya, on Malaysia's most-wanted list since 2014, adept at fundraising and well-connected, had acted as chief recruiter for the Marawi siege.
However, evidence suggests that chauvinist attitudes are likely to prevent these Malaysians from becoming regional leader. Instead, a Filipino is preferred for the post, with ASG cell leader Furuji Indama the most likely candidate. Indama led a bloody conflict with ASG last year in the Basilan jungle; the Philippines will likely continue to provide his primary battleground. Moreover, regional militant groups like the pro-IS Bangsamoro Islamic Freedom Fighters (BIFF) have generally been less successful infiltrating Malaysia. Militants have poor military capability and lack of support among local people in Sabah
A new generation
Regardless of whether Malaysia is an official 'target', returning fighters will inspire a new wave of young and impressionable recruits and provide the foundation for a new network of terror cells. Successful returnees will be battle-hardened, with military training and deep knowledge of IS' tactical operations.
While the known militant groups in Malaysia are now defunct, pro-IS sleeper cells remain a threat, particularly in Sabah (although past reports have been unsubstantiated). Counterterrorism units will face challenges in locating these cells. Verifying their existence is problematic given the growing problem of distinguishing between actual accounts and 'fake news' on social media
Fighters who slip through the security net carry the latent threat of 'lone wolf' and suicide attacks. For security authorities, single figures are much harder to track, thus thwart. Admittedly, lone wolves are usually frustrated amateurs who have not been able to join up with their comrades in Iraq and Syria. But last year's grenade attack in Kuala Lumpur, organised by Muhammad Wanndy, was also relatively minimal and poorly planned. Nevertheless, one successful attack in the capital or another tourist hotspot risks mass casualties.
Malaysia's response
Malaysian security officials will not be complacent. Along with Indonesia and the Philippines, Malaysia is already making sustained efforts to increase border security in the porous Sulu region, Malaysia's long-time Achilles heel. Other border areas need tightening, like the Sungai Golok which separates the southern Thailand province of Narathiwat from Kelantan, north Malaysia. In the past, this area has been exploited by pro-IS weapons-smuggling groups.
Generally, there is a strong likelihood that returning fighters will be caught and detained under relevant laws, as over 260 have been since 2013. The police's special branch anti-terrorism unit closely tracks national terror suspects, and collaborates with other regional and global agencies. Safe in this knowledge, Malaysian fighters will not likely seek to return home in vast numbers. Most will stay on and continue to fight, or join other countries struggling with Islamic insurgencies like Myanmar or Thailand. Unlike Malaysia, many other places will also provide these fighters with refuge.
In July this year, thousands of undocumented migrant workers were arrested, in one of Malaysia's biggest crackdowns in years. That month also witnessed 'Operation Joker', in which 400 terror suspects were arrested and their backgrounds checked against Special Branch's Lookup database and Interpol's Foreign Terrorist Fighter Database. More operations on this scale, across major towns and cities, are likely in the future. Despite Malaysia's stringent enforcement of immigrant background checks, one key weak link is the use of sophisticated fake identity cards by terrorists.
Successful security efforts – so far
Although deemed excessive by opposition and human rights groups, thus far these efforts have prevented a major attack on Malaysian soil. Since April 2014, counterterrorism units have successfully disbanded the majority of Khatibah Nusantara's Kuala Lumpur cell. Special Branch Counterterrorism Division Head, Ayob Khan Mydin Pitchay, is consequently wanted dead by IS central command; an important obstacle to a successful Malaysia attack.
Measures have been taken to starve the terrorists' funding networks, through the closure of informal remittance channels, although risks from money laundering remain. More also needs to be done on social media, which continues to undermine central intelligence efforts. Although authorities have terminated a number of pro-IS websites, digital recruitment via Twitter and Whatsapp remains a large threat. Authorities the world over have faced resistance from Whatsapp in getting past its encrypted messaging service.
Despite IS' limited success in Malaysia and the robust capabilities of national counterterrorism forces, the country remains vulnerable to an attack. Although it remains unlikely that IS will attack Malaysia in the near future, the threats from lone wolf attacks and digital recruitment will keep counterterrorism authorities busy. Overall, despite attracting criticism, Malaysia's efforts have achieved their purpose. But the next 6-12 months will certainly test this theory.
This article first ran on Global Risk Insights, and was written by Alexander Macleod.