5 Africa stories to watch in 2018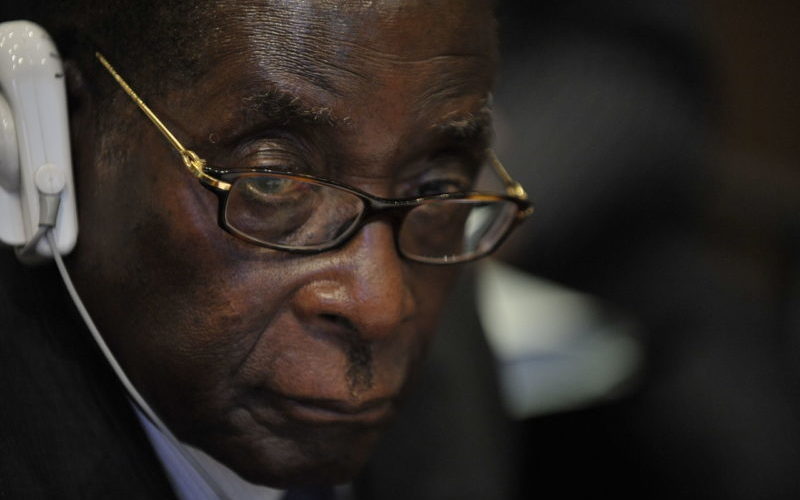 From widely known, to worrying to weird, here are five developing stories to watch in Africa as we kick off 2018.
The fall of Mugabe (Grace Mugabe that is)
The ageing Robert Mugabe's departure was only a matter of time. It was accelerated by the very public factionalism and succession squabbling within ZANU-PF – and by the seeming rise of Grace Mugabe.
Forty years Mugabe's junior, Grace could have been in power for decades to come. However, she faced levels of intra-party disdain akin to Jiang Qing (aka Madame Mao) and public hatred a la Elena Ceausescu. Indeed, the general dislike of Grace arguably played a bigger role in catalysing the regime's downfall than her husband's popularity (or lack thereof).
Going into 2018, the prospects for Zimbabwean democracy are uncertain, as President Emmerson Mnangagwa is no ardent democrat. A long-time supporter of Mr. Mugabe, he has held various cabinet positions in the last three decades, and boasts his own list of links to state crimes.
Moreover, at 75 Mnangagwa represents the same kind of generational divide that alienated Mugabe from Zimbabwe's young population. Having a leader 55 years older than the country's median age could easily result in the same kind of disenchantment and resentment engendered by the nonagenarian Mugabe – watch this space.
---
Trump dumps Chad
Many lambasted the decision by the Trump administration to add Chad – a regional counter-terror ally – to the infamous travel ban. Political opponents and Pentagon hawks alike criticized the move, arguing that it undermines America's efforts to fight extremism in North Africa.
Chad is seen as the anvil to Nigeria's hammer in the latter's north-eastern offensives against Boko Haram. Former U.S ambassador to Nigeria, John Campbell, has praised Chad, stating that the Chadian military "is one of the toughest around, particularly in West Africa."
But the country is not an ideal partner. Idriss Déby's regime uses its carefully cultivated image as an anti-terror ally to wrangle aid from Western powers while downplaying domestic human rights and economic concerns.
Instability in Chad in 2018, and whether the government uses the same Western-sponsored security forces currently fighting extremists to subdue the populace, could validate Trump's decision. The contested 2016 election (which saw Déby win by the lowest margin to date), and the disappearance of several senior military members for allegedly voting against Déby, shows that he is still consolidating power.
Moreover fiscal belt-tightening will continue into 2018, and has already seen mass anti-austerity protests, with Déby threatening to dissolve public sector unions. Military setbacks for ISIS in the Middle East will also see the group increase its presence in less contested regions such as the Sahel. Spotty funding for the Sahel G5 security organ and the ripple effects from Trump's travel ban do not put Chad on the best of footings heading into 2018.
---
Somaliland: A ray of hope in the Horn of Africa?
Kenya's election fiasco is seen by many as the electoral story of the year in Africa, yet arguably themost important election of 2017 occurred in a country which technically does not exist.
As Somalia sleepwalks down the path of failed statehood, one region of the country – Somaliland – has been working hard to break this cycle. Having unilaterally declared independence in 1991, Somaliland has led an alternate existence within the ostensible (and increasingly frail) borders of Somalia.
The successful and peaceful conclusion of Somaliland's election bolsters its efforts to nurture a democracy and gain recognition. Somaliland's continued success is proving an increasingly compelling narrative for a bold reworking of international approaches in the Horn of Africa. Secessionist fears haunt international leaders, as does the preference for territorial integrity. While neither position is counter-productive in itself, Somaliland's situation demonstrates the need for less rigid adherence, and more pragmatism in 2018.
Despite the lack of official recognition, some investment is taking place, such as the UAE's $90 million naval base: Dubai has also announced a $442 million deal to modernize Berbera Port. Given its strategic location, Somaliland is competing with Djibouti to host various international military and logistical centres. This is part of a larger plan aiming at economic diversification, especially in response to the decimation of the country's main economic engine, cattle exports, due to drought.
---
Lesotho: The intervention no one is talking about
With all eyes on the Middle East, developing security scenarios in Africa take a back seat in the international media. When Africa is mentioned, it is usually in the context of securing North Africa from refugee smugglers and extremists in the Sahel. Consequently, very little coverage has been devoted to instability in tiny Lesotho. Factionalism in the nation's military as well as a series of high-profile assassinations have led to a security crisis in the country.
Completely surrounded by South Africa, Lesotho threatens to become a pocket of instability in the heart of Africa's second largest economy. South Africa faces the possibility of a refugee crisis and spillover effects from violence. Consequently, the Southern African Development Community (SADC) has sent several hundred troops to Lesotho to stabilize the region.
This is not the first time Lesotho has required outside intervention to clean up the mess made by its unruly military. In 1998, Nelson Mandela, in conjunction with the SADC authorized a military intervention in Lesotho to stabilize the country after post-election violence saw parts of the Lesotho Defence Force (LDF) back the opposition.
As things stand, the SADC intervention force is markedly undermanned, hamstringing efforts to stabilize the country. The fact that the LDF is taking out ads in newspapers promising not kill its critics in response to claims to the contrary, demonstrates the bizarre, and tenuous security situation in the country. Whether the SADC force can make any headway in 2018 remains to be seen, as it has been reduced from 1200 to 258 soldiers and has been thrice delayed. With several concurrent trials of LDF officers for conspiracy and murder, as well as the recent discovery of three individuals killed by the LDF in May, the destabilizing nature of the army remains top of mind.
---
The return of Nigeria's murder cult
A gang of blood magic cultists known as the Badoo, who have murdered some 100 people over the past two years, have returned after a brief absence following a police crackdown. What makes this story important is not only the sensational nature of the killings but what it says about the state of Nigeria in general. Take note, this is not happening in some rural village deep in the interior, nor some remote valley infested with Boko Haram fighters – it's happening in a city of half a million (Ikorodu) less than a thirty minute drive away from Lagos.
With the worst police force in the world, the situation in Ikorodu highlights the severe security deficit facing Lagos State and Nigeria, Africa's largest economy. Corruption and incompetence contribute to the erosion of the rule of law, with widespread mistrust of security forces leading to vigilante justice. Faced with random killings and a seemingly powerless police force, Nigerians in Ikorodu and elsewhere are resorting to lynch mobs and public executions of suspected Badoo and petty criminals alike.
The simmering Biafra issue in the east and the activities of Boko Haram in the north tend to take the spotlight in reporting, but the Badoo case highlights the systemic security deficit that plagues Nigeria. Fighting an Islamist insurgency is one thing; creating a transparent, efficient police force appears to be even harder. If the Badoo resume their killing spree in earnest in 2018, Nigerian security forces will have another, very public failure to contend with. If the government cannot even keep the environs of its largest city safe, it seriously undermines President Buhari's efforts to court investors and bring stability to Nigeria. Already a divisive figure, the last thing Buhari needs is slumping support in Lagos State ahead of the 2019 elections.
This article was originally published on Global Risk Insights, and was written by Jeremy Luedi.