Minority Rights Activist: "The ethnic cleansing of Bangladeshi Hindus continues"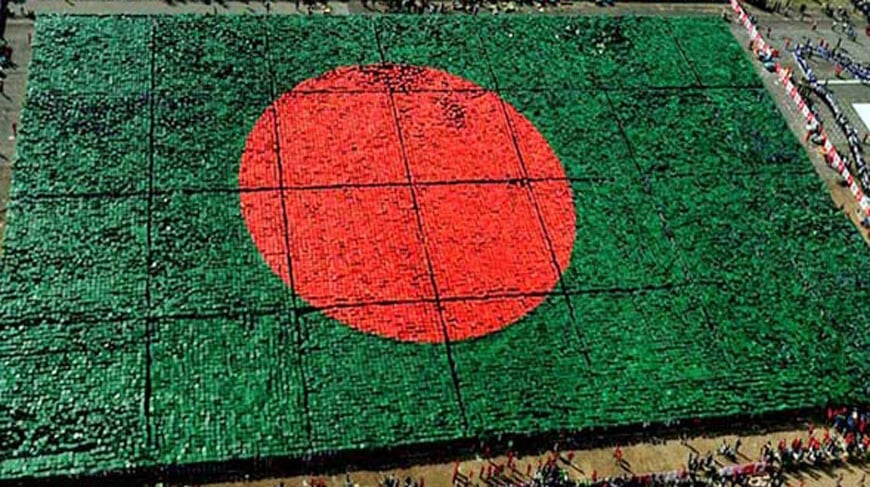 According to the Bangladesh Jatiya Hindu Mojahote, an umbrella organization representing Hindus within Bangladesh, 107 Bangladeshi Hindu civilians were murdered, 31 Hindu victims disappeared, at least 25 Hindu women and girls were raped, 23 Hindus were forcefully converted and 235 Hindu temples and statues within Bangladesh were desecrated during the past year. These findings were published in a report titled "Atrocities on Religious Minorities in Bangladesh from January 1 to December 31, 2017."
The same report also claimed that 782 Bangladeshi Hindus were forced to flee to India due to persecution by the Bangladeshi government and radical Islamist groups. This means that 6,474 different atrocities were committed against the Hindu community in Bangladesh in 2017. Shipan Kumar Basu, the head of the Hindu Struggle Committee, believes that many atrocities within Bangladesh are unreported: "A lot of Hindu homes were burned in Chittagong Moheshkhali and there were other crimes that occurred against the minorities but they were not published in any newspaper."
Recently, the homes of between 20 and 22 Hindu families were burned to the ground in the Mahajan Para of Sovandadi village in Patiya of Chittagong. According to Basu, "More than 100 Hindu men, women and children are inhumanely passing the night. For these helpless people, emergency supplies such as winter blankets, winter clothes, linen, rice, oil, salt, etc. are needed on an urgent basis." Basu was forced to appeal to Hindu humanitarian organizations for assistance because the Bangladeshi government was not providing properly for these Hindu people.
However, some of the incidents do make it into the local and even international newspapers. In a separate incident that was reported on a Bangladeshi news website, a teacher wanted to develop land together with his siblings and the Awami League government obstructed the construction. They advised the teacher along with his siblings to move abroad instead and to sell their land. When they failed to do so, they brought charges against them and they were arrested for failing to sell their land. In this way, Basu asserted that the Bangladeshi governments forces many Hindus and other minorities off of their ancestral lands in Bangladesh.
There is a historic reason why the Awami League government has been able to get away with confiscating Hindu property. Before Bangladesh declared independence, as many as 2.4 million Bengali Hindus were killed by the Pakistani Army during the Liberation War and most of the Bengali Hindu-owned businesses were destroyed. The historic Ramna Kali Temple in Dhaka and the historic Rath at Dhamrai were demolished and burned down by the Pakistani Army. According to Time Magazine, Hindus accounted for three-fourths of the refugees and a majority of the dead in 1971 during Bangladesh's War of Independence. As Senator Edward Kennedy noted, "Hardest hit have been members of the Hindu community who have been robbed of their lands and shops, systematically slaughtered and in some places, painted with yellow patches marked H."
After Bangladesh declared itself to be independent, under the Enemy Property Act, much land belonging to Hindus was confiscated and according to research conducted by Abul Barkat of Dhaka University, the Awami League has been the largest benefiter of this for the past 35 years. According to the study, the Awami League was able to get away with this due to the turmoil and displacement suffered by Bangladeshi Hindus, who were a prime target of Pakistan's genocide implemented in Bangladesh. Following Bangladesh's War of Independence, almost 8 million Hindus were displaced, thus making it difficult to establish direct ownership of property within specified legal timeframes and this reality caused much bitterness among Bangladeshi Hindus, who to date have their ancestral lands confiscated from them by the Awami League government.
For Basu, these atrocities implemented by the Awami League government against the Bangladeshi Hindu people are so massive that they amount to ethnic cleansing. As Israeli Prime Minister Benjamin Netanyahu and Indian Prime Minister Narendra Modi meet, Basu hopes that the oppression of the Bangladeshi Hindu community will be on their agenda of things to discuss. Basu feels that the oppression that his people have experienced in Bangladesh has an uncanny resemblance to Jewish suffering in the Diaspora throughout human history and he noted that Bangladeshi Hindus are very much interested in reaching out to Israel, despite the fact that Bangladesh and Israel don't have diplomatic relations.