The trade deficit is widening. Is that really such a bad thing?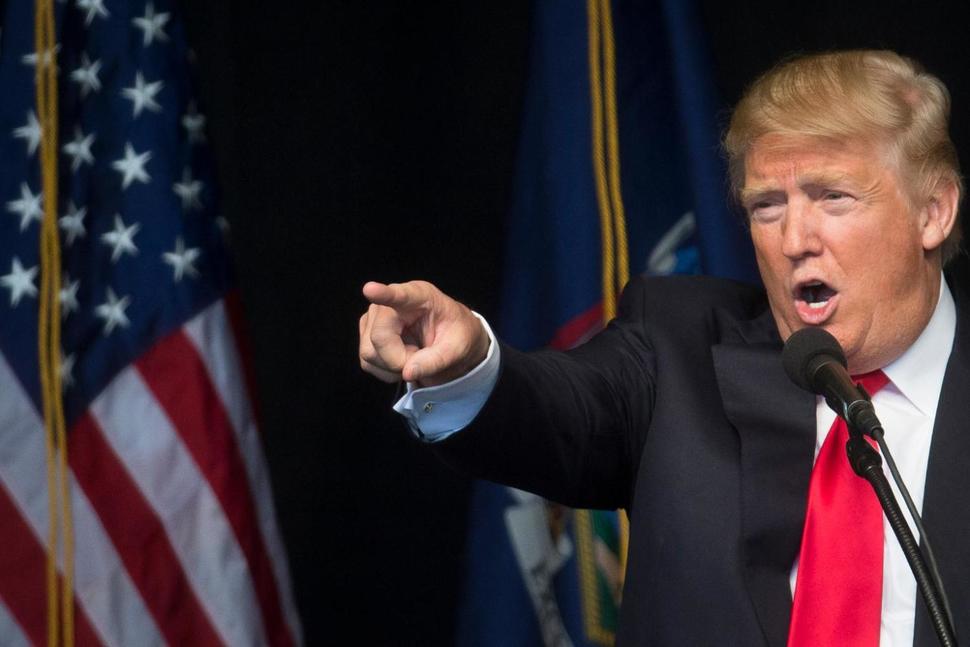 Recent US Commerce Department figures showing a widening of the country's trade deficit serve to illustrate the inherent contradictions in President Trump's vow to narrow the gap while urging faster economic growth.
December saw the deficit outstrip forecasts by rising to more than $53 billion – the highest in nine years – compounding 2017's 12.1 percent surge to a total of $566.0 billion (2.9 percent of GDP). It's a trend that will continue beyond 2018, as more confident consumer spending and increased business investment, together with raft of tax giveaways, stokes demand for imports.
While Trump would like to see tangible success for his 'America First' policies – a result that would play well with the president's support base – economists doubt the wisdom of any action specifically designed to narrow a deficit which is at the mercy of broader macroeconomic pressures. And most importantly, any move by the administration to wield trade policy as a tool to try to reduce the deficit is only likely to end up backfiring.
Make America great again?
The development is an embarrassing one for the trade hawks on Trump's team, with Democrats pouncing on the news to demand that the administration do more and blaming the president for failing to fulfill his assurances on trade. Although the trade deficit has been widening for the past few years, the sharp rise in the last twelve months is piling the pressure on Trump to act decisively in defense of one of his flagship policies.
The current record deficit exists largely because of increasing domestic demand for imports, boosted by Trump's $1.5 billion tax-cut package and supported by an economy that is enjoying virtually full employment. Ironically, American companies are also adding to the deficit by importing goods that have been assembled abroad.
In an effort to correct trade imbalances, Trump has made moves such as threatening to halt "unfair" imports, withdrawing from the nascent Trans Pacific Partnership (TPP) and promising to renegotiate agreements such as the North American Free Trade Agreement (NAFTA) to America's advantage. In particular, Washington plans to adopt a more robust approach towards China, with the imposition of more punitive tariffs expected in the coming months.
Mind the gap
The problem for Trump is that his long-promised changes are proving hard to implement and with the administration mired in internal debate over the best course of action, progress is glacially slow. Meanwhile, US manufacturers are baffled by the impasse, given Trump's calls for fairer, more balanced trade relations from the earliest days of the campaign trail.
Since then, Trump has backed away from his threats to accuse China of manipulating currency, while his attempts to remodel NAFTA have hit stiff resistance – not least from US farmers who benefit from access to the wider markets the agreement affords. So far, Trump's deficit-reducing action amounts to the introduction of new tariffs on solar products and washing machines – which account for only a tiny fraction of US imports as a whole – as well as a consultation on potential restrictions on aluminum and steel imports, allegedly to protect national security. A separate probe into intellectual property may lead to future restrictions on Chinese imports.
Stirring up trouble with trade partners
Yet attempting to strong-arm trade policy is unlikely to have anything more than a moderate effect on the deficit and could stymie domestic producers that rely on foreign exporters, as well as antagonizing other trade partners.
In particular, the administration's alleged plans to restrict aluminum and steel imports on national security grounds as a result of the Section 232 investigation are set to have an overall negative impact on the domestic economy. Most importantly, if America enacts barriers against crucial foreign suppliers, such as UC Rusal, Rio Tinto, or ArcelorMittal, it could end up blocking critical imports of metals that are vital to US supply chains.
After all, while China might be the biggest aluminum producer globally, it's non-Chinese firms like Rusal or Rio Tinto that are actually responsible for the vast majority of America's imports of the metal. Without, say, Rio's primary aluminum ingots or Rusal's aluminum alloys, entire U.S. supply chains would be disrupted. Raising a raft of barriers to foreign suppliers would thus do nothing more than harm domestic manufacturers, cause a backlash against US producers, and raise the possibility of a retaliatory trade war. In addition, unlike Chinese producers, both Rio and Rusal ship to the US aluminum produced with the use of hydro power which generates significantly less CO2 emissions than its Chinese counterpart, heavily reliant on coal.
So it is quite controversial to label Section 232 tariffs as a 'useful' tool to help bring down the deficit and "even the playing field." Yet there is serious debate about whether reducing the deficit should be a policy goal at all. After all, such gaps are not necessarily a sign of an economy in distress, as they often rise naturally when consumers simply have more disposable income; the last major deficit dip coincided with the global economic downturn in 2009.
The US economy is currently looking strong, with US exports continuing to grow and a healthy surplus in exports of high-value services to the tune of $244 billion: a long way from Trump's warning of 'American carnage'. In fact, a growing trade deficit could be seen as the corollary to a strong economy, raising the question of why the administration is working so hard to attack it.
At this point, however, Trump may have invested too heavily in the idea that, rather than being a marker of a buoyant economy, the deficit instead proves that the international community is 'getting one over' on the US. From the administration's point of view, starting to backtrack now would amount to little more than political suicide.