China's thirst for knowledge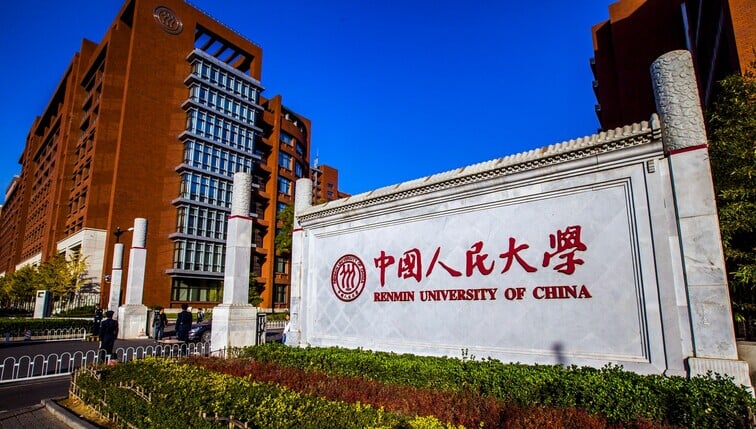 During the recent 19th Party Congress General Secretary Xi Jinping stressed on education as a driving force for the country's development in the future. It is suggested that education should play a leading role in spearheading China's domestic transformation, boosting its international recognition and soft power. Meanwhile, the goals are expected to be utilized by 2049, according to the Education Minister Chen Baosheng, available data already marks substantial achievements in the field during the past years.
Beijing currently undergoes through one of the most dramatic shifts in education in international modern history. The number of universities in China increased from 1,022 in 2001 to 2,824 in 2014 that now host almost 37 million students – the world's largest student population – constituting 1 in 5 of all students in the world. Earlier there were claims that China builds new university every single week.
The Economist Intelligence Unit predicts that China will have the largest number of STEM graduates in the world in 2030. According to the World Economic Forum, China had 4.7 million recent STEM graduates in 2016 and 40 percent of graduates in 2013 finished a degree in the field. The Chinese government likewise seeks to transform the country further into "an innovative society" by 2020 according to 'Medium- to Long-Term Plan for the Development of Science and Technology' (MLP). It also envisions having at least 40 world-class universities by mid-century.
China's growing education promotes its international attractiveness for foreign students. According to Ministry of Foreign Affairs (MOFA), more than 440,000 foreigners studied in the country in 2016, compared to only 55,000 in 2006, and the number continues to grow. Half of the student body comes from the One Belt and One Road Initiative nations, as cementing Beijing's soft power outreach across Eurasia and nurturing long-standing alumni networks across the borders capable to shape geopolitical and decision-making processes in the future.
Investing in education likewise has become a trend for the Chinese business elites. The Yidan Prize, a foundation created to promote international education set up by Tencent co-founder Chen Yidan, earlier handed out first awards to Carol Dweck, a renowned American psychology professor and Vicky Colbert, founder of Fundación Escuela Nueva in Colombia. The award is considered the world's largest education prize worth more than US$7.3 million and with total endowment of US$320 million that will last for decades.
Beijing continues to send more students abroad than any other nation. According to the UNESCO, over 801,000 Chinese students currently study abroad. Despite recent claims about problems that the new graduates started to experience upon returning to China, including a struggle to reintegrate into local economic environment, unrealistic salary expectations and increased competition from other graduates, the number is expected to continue growing in the upcoming years. For many in China the Western education and professional experiences continue to remain major insurances against unemployment.
Meanwhile numbers look impressive, the country continues to experience a number of issues. Despite sweeping increases in a quality of education when many institutions have reached a medium-high level of higher education and some climbed high to world-class standards, the old Soviet bureaucratic system persists. This requires further efforts for introducing the liberal arts curriculum and implementing effective structures capable to shift mindsets that are yet expected to take a full-scale effect.
Chinese education is renowned for its rigorous curriculum and reliance on standardized scores. The importance of such tests is highlighted by the struggle that many local students undergo while preparing for gaokao, the national college entrance examination. It is an effective tool to add sets of hard skills, but not sufficient to spur creativity, entrepreneurship and analytical mindsets that are vital for a future workforce. Meanwhile, little is done to address the issue of standardized testing now, it is expected that continuous improvements in education will ultimately perpetuate transformations.
Beijing has undergone spectacular changes over the past decades, which are some of the fastest transformations that the history has ever witnesses. As education continues to evolve and demand for it remains high, China's thirst for knowledge will not stop any time soon.