What happened to the Jews of Bangladesh?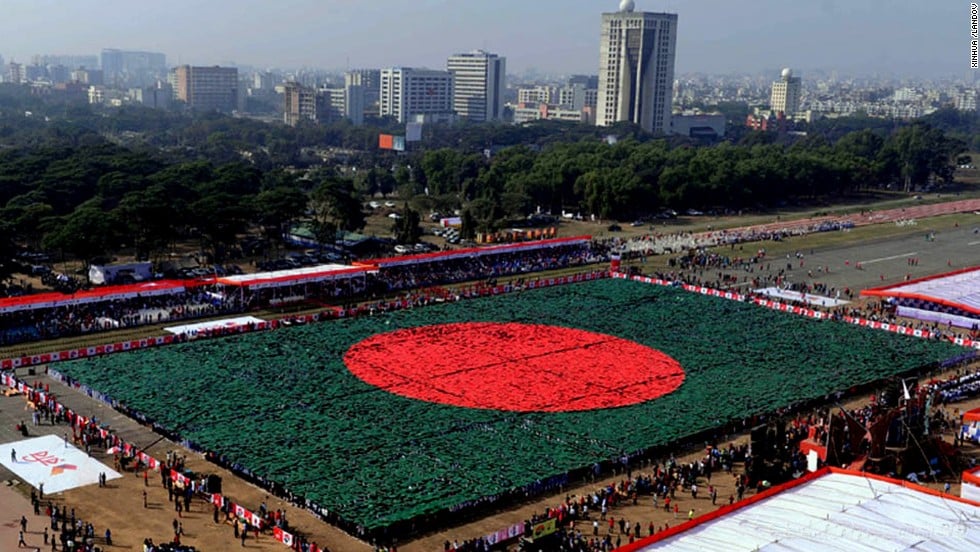 The Jewish community of Bangladesh is virtually non-existent thanks to the persecution of minorities in the country.
In the wake of the increased persecution experienced by Buddhists, Christians and Hindus in Bangladesh, one must ponder, what happened to another persecuted minority group that used to reside in the Bengal region of the Indian subcontinent? According to Asian Jewish Life, in 1947, there were 4,000 Jews who lived in West Bengal primarily in Calcutta and about 135 Jews who were residing in East Bengal, which became Bangladesh.
According to local reports, most of Bangladesh's Jews resided in Dhaka, the Bangladeshi capital city. These Jews were involved in various occupations including being in business and being traders. Other Jews ran hotels and restaurants in the country including the Baneda Restaurant. Jews have also played a prominent role in Bangladeshi history. In 1971, it was Retired Lieutenant General JPR Jacob, an Indian Jew that today resides in New Delhi, who liberated East Pakistan during this war. In addition, Bangladesh's National Assembly Building was designed by Jewish American architect Louis Khan and it is ranked as the world's largest legislative complex.
But despite this history, today, the Jewish population of Bangladesh is virtually non-existent. According to local sources, there are only 4 Jews living in Dhaka and they keep their identity private. Furthermore, there is no active synagogue within the country. However, Bangladeshi dissident Salah Uddin Shoib Chowdhury differs, claiming that there are 3,500 Jews of Bangladeshi origin but that due to religious persecution, most of Bangladesh's Jews who remain in the country claim that they are Jehovah's Witnesses.
Regardless, according to various reports, most of Bangladesh's Jews have immigrated to either America or Israel. "Jews in this country are in the most vulnerable situation," Choudhury, editor of The Weekly Blitz, told the Baltimore Post Examiner. "The government, the political parties, the religious institutions and even most Bangladeshis want to see the elimination of Jewish existence in this country."
However, there are remnants of what used to be a Jewish community in Bangladesh. According to Shipan Kumer Basu, the President of the World Hindu Struggle Committee, there is a mysterious building in Purana Paltan that used to be a Jewish club/synagogue: "Abdul Fida Chowdhury, an elderly resident of Purana Paltan, said that 50 years ago, there were a number of Jews in the community who gathered in that building which is titled 'Freemasons Hall 1910' but after the War of Independence in 1971, they were no longer seen. Presently, the building was confiscated by the land owners and it now belongs to the Bangladeshi government."
According to reporter Larry Luxner, there is nothing that identifies that building as a synagogue today. He is a bit skeptical of the claims put forward by Chowdhury who nevertheless insists, "The government would like to hide any trace that it was a synagogue, but I can assure you this building was used as a synagogue from 1910 to 1948." However, according to the Jewish Chronicle, there are some Jewish expatriates in Bangladesh who do meet for both Yom Kippur and Rosh Hashanah every year to date. Yet according to one of their sources, "The only Jews you will find in Bangladesh are those merchants with extensive business reasons to stay in Bangladesh."
This is because of the negative treatment the Jewish minority in Bangladesh has encountered. The Bangladeshi government considers Jews to be enemies. They have so much animosity for Jews that they refused to have diplomatic relations with Israel even though Israel was among the first countries to recognize Bangladeshi independence. Similarly, the Hindus of Bangladesh are treated with suspicion and often have their loyalty questioned as well. Based on the lie that the Hindus are not loyal citizens, their women are being raped, their homes are being confiscated, their holy places are being desecrated and they are slowly being ethnically cleansed from the country. Indeed, the plight of minorities in Bangladesh including the Jewish and Hindu ones is horrific. After the Jews have all pretty much left Bangladesh, Hindus, Buddhists and Christians are also leaving Bangladesh in droves in recent times. If this trend will continue, Bangladesh will soon be an exclusively Muslim country.