UN High Commissioner for Human Rights Zeid Ra'ad Al Hussein Condemns Separation of Children from their Parents at US Southern Border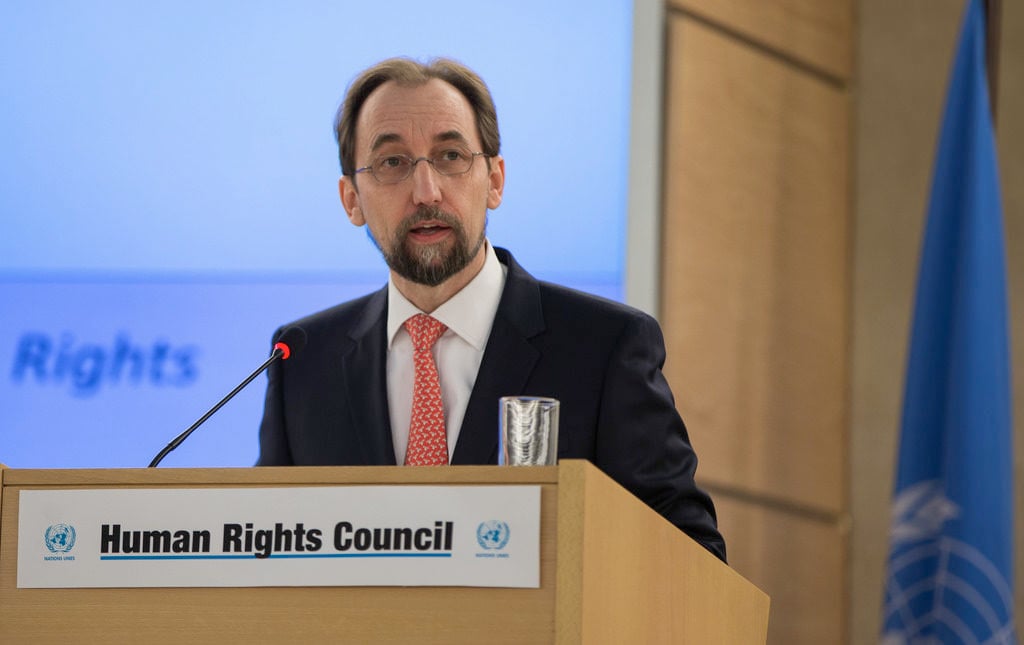 During the opening statement of the 38th session of the Human Rights Council held in Geneva on June 18th, the United Nations (UN) High Commissioner for Human Rights Zeid Ra'ad Al-Hussein condemned the Trump Administration's decision to separate children from their parents at the United States (US)-Mexico border. "The thought that any State would seek to deter parents by inflicting such abuse on children is unconscionable," Mr. Al-Hussein said.
On June 5th, the Office of the High Commissioner for Human Rights called the practice of separating children from their families "a serious violation of the rights of the child." The statement also noted that the US is "the only country in the world not to have ratified the UN Convention on the Rights of the Child." The statement called on the US "to immediately halt the practice of separating families and stop criminalizing what should at most be an administrative offence – that of irregular entry or stay in the US."
In his public remarks in Geneva, the UN High Commissioner for Human Rights referenced the American Academy of Pediatrics Statement Opposing Separation of Children and Parents at the Border. In their statement, the American Academy of Pediatrics confirmed that the trauma of family separation "can cause irreparable harm, disrupting a child's brain architecture and affecting his or her short- and long-term health…. [and] can carry lifelong consequences for children."
Other medical and health-focused organizations, including American Psychiatric Association and Physicians for Human Rights, have issued similar calls for the Administration to cease unwarranted separation of children from their parents. The American Psychological Association stated that "the administration's policy of separating children from their families as they attempt to cross into the United States without documentation is not only needless and cruel, it threatens the mental and physical health of both the children and their caregivers."
Disagreement with the Trump Administration's policy is not limited to health organizations. Many US-based civil society groups have called on the government to refrain from separating vulnerable children from their parents. On June 1st, several faith-based organizations wrote an open letter to President Trump "to protect the unity of families" and work to "ensure each individual asylum seeker is afforded due process". The Women's Refugee Commission, Human Rights Watch, Human Rights First, and many other prominent organizations in the US have also denounced the policy.
In the meantime, the American Civil Liberties Union sued the Trump Administration to stop the practice. The ACLU is currently awaiting a decision as to whether the judge will issue a nationwide preliminary injunction to halt the separation of families going forward.