Op-Ed: Why the US is correct in re-imposing sanctions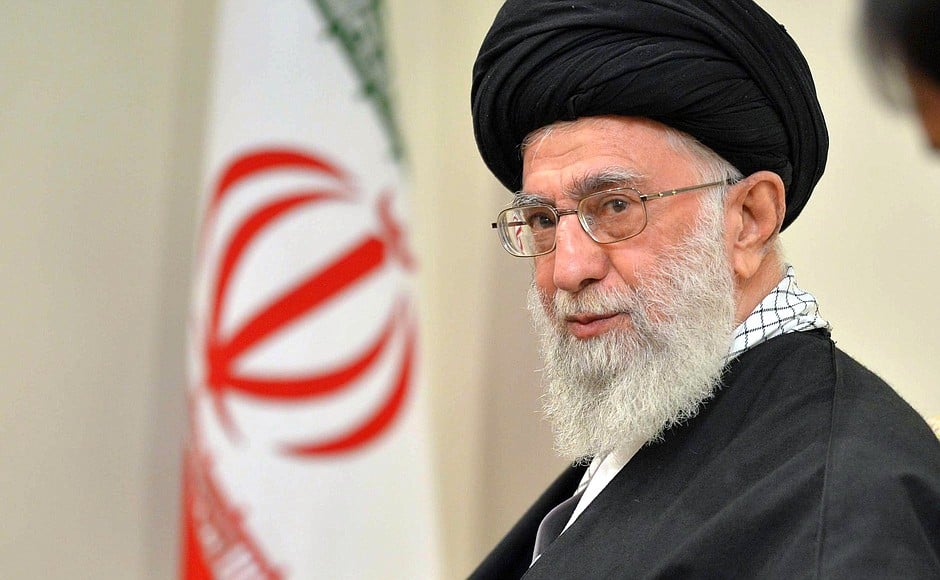 The Iranian regime poses a strategic threat to the entire world and thus, it is critical for the US to act against this threat.
Soviet dissident Andrei Sakharov once proclaimed, "A country that does not respect the rights of its people won't respect the rights of its neighbors."  If one carefully examines Iran's activities across the globe, one cannot help but conclude that the Trump administration has made an excellent decision when they decided to reimpose sanctions upon the Iranian regime.  From Assad's regime to the Iraqi government, Hezbollah and the Houthi rebels in Yemen to hostile Iranian activity in Africa, Asia and even the US, Iran is increasingly spreading its tentacles across the globe and it poses a grave threat to the entire world.
Indeed, the Iranian threat extends far beyond the nuclear issue.  According to Iranian political theorist Reza Parchizadeh, "The Iranian regime was shaped under the influence of the Muslim Brotherhood," which is recognized as a terror organization in Egypt, Saudi Arabia, the United Arab Emirates and many other countries.   According to the Gatestone Institute, there has been cooperation between the Muslim Brotherhood and Iran despite the Shia-Sunni division.  For example, in December 2012, Essam Al Haddad, then Foreign Affairs Advisor to then Egyptian President Mohammed Morsi, met with the head of Iran's Al Quds Force General Qassem Soleimani, where they set up an alternative security and intelligence apparatus in order to serve Iran's interests in Egypt.
Such strategic alliances between Iran and groups like the Muslim Brotherhood are not benign for it helps to spread radicalism across the globe by having radicals in the Sunni and Shia camps unite, which can potentially lead to an increase in terror attacks.  It should be noted that groups like ISIS and Al Qaeda originally sprang out of the Muslim Brotherhood and with the Muslim Brotherhood cooperating with Iran, the Muslim Brotherhood can pose a greater strategic threat to the entire world.  In fact, there is no such thing as benign Iranian activity in any country.  Iranian diplomatic activity that appears merely to enhance relations has been used as a cover in order to implement terror attacks against the Jewish community in Argentina and against Kurdish dissidents in Germany.
In addition, Shipan Kumer Basu, the President of the World Hindu Struggle Committee, noted that Iran is also making inroads within the South Asian country and this poses a threat to the Hindu community: "An advisor named Ali Akbor Belayeti to the Iranian government visited Bangladesh three months ago and had an important meeting with the government.   He also met with Kazi Azizul Hague International Secretary General of Islami Kelafat Movement and A.F. Salafi leader Ahale Hadis of Bangladesh.   He also has a good relationship with the Iranian government.  Bangladesh established an Islamic university in 1995, which Iran funded.  There are many Islamic groups in Bangladesh that collaborate with groups like Hefajate Islam, Olama League, an associate of the Bangladeshi Awami League, the Islamic Movement of Bangladesh, etc." According to Basu, S.A. Salafi told him that high level figures in Iran will soon be coming to Bangladesh, where they will discuss many issues including giving scholarship money to Bangladeshi students.   Basu fears that such Iranian activity in Bangladesh helps to reinforce radical Islamism.
As a matter of fact, Iran is openly funding universities across the world including in the United States.  The Alavi Foundation, which is a front for the Iranian regime, funds over thirty colleges and universities in North America according to their website.  Among the universities that are supported by the Alavi Foundation are Harvard University, McGill University, the University of California, the University of Maryland, Princeton University and Columbia University.   According to an anonymous Iranian American source, the atmosphere at universities that have received Iranian funding is increasingly hostile towards Jewish students and Iranian students opposed to the regime.
Many Iranians are upset over the fact that their funds are being allocated towards arming Assad, Abadi, Hezbollah, the Houthis in Yemen and other pro-terror causes around the world instead of them.  According to Iranian journalist Mohsen Behzad Karimi, "Iranian air force pilots make barely 300 dollars per month.  Iranian doctors make 800 dollars per month while Hamas terrorists make 1,800 dollars per month.   They are taking our money and giving it to terror groups.  Why are the people in Iranian Balochistan suffering from a lack of nutrition and desalinated water?   1,800 dollars goes per month to one terrorist.  This is very infuriating.  This money can go to the healthcare of ordinary Iranians.  This kind of policy impoverishes Iranians while promoting terror and instability in the region."
To add insult to injury, Iranians themselves suffer from massive human rights violations when they dare to stand up to such injustices.   According to Iranian human rights activist Shabnam Assadollahi, another Iranian protester was recently murdered by the regime: "Reza Otadi was deliberately shot to death by the Iranian regime in Karaj City.  Otadi gave his life for the freedom and democracy of Iran."  For these reasons, the world must support US President Donald Trump's initiative to reimpose sanctions against Iran for a regime that does not respect its own people will never be good to us.