Op-Ed: Lara Alqassem verdict highlights Israel's vibrant democracy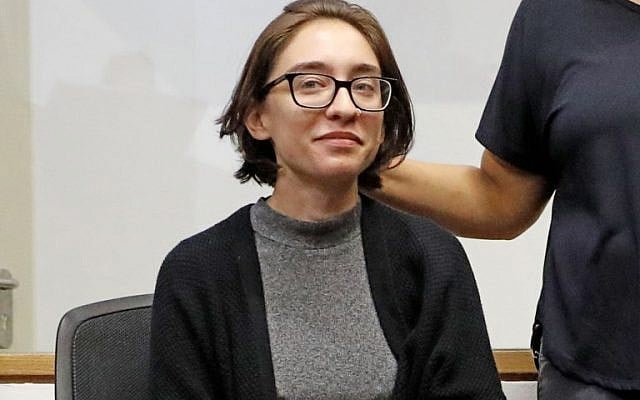 American writer Andy Griffith once stated, "Whether a man is guilty or innocent, we have to find that out by due process of law." For anyone who lives in a democratic society, these basic principles are a given but following Israel's detention of Lara Alqasem, it appears as though the international media pushed those principles aside.
After Israel detained Lara Alqasem at Ben-Gurion Airport, numerous media outlets across the globe were up in arms.
The Huffington Post called the move anti-democratic. Salon Magazine claimed that her detention goes against the "Jewish liberal tradition." The Independent stated that detaining Alqasem was an attack on her academic freedom.
However, now since the Israeli Supreme Court has ruled in favor of Alqasem, what do such critics have to say? Do they still view Israel as an anti-democratic state fighting against the Jewish liberal tradition who attacks the academic freedom of any potential critic?
The international media did not behave fairly towards Israel. The Israeli Knesset passed a BDS Law, which barred foreigners active in the BDS Movement from coming to the State of Israel. Israel passed this law because frequently in the past, BDS supporters would come and engage in hostile actions towards the country. It was a law that was passed by a democratic government, who is presently fighting a war against terrorism. When a nation is at war, it is common to pass such laws.
Israel does not ban individuals based on religion and nationality. For Israel, all that mattered was the fact that she served as President of the Students for Justice in Palestine at the University of Florida, which supports BDS. During her tenure, she held an event in support of Palestinian terrorist Rasmea Odeh and promoted the boycott of Sabra Hummus. Given the present political situation in Israel and also the passage of the BDS Law, it was only natural that Alqasem would be detained.
However, even though Israel had every reason in the book to deport her immediately, the State of Israel gave her the right to appeal her deportation all the way to the Israeli Supreme Court and Alqasem was given legal representation. Ultimately, she was successful in her desire to study in Israel because she claimed her support of the BDS Movement was a thing of the past.
According to the Times of Israel, Alqasem erased her social media account in order to hide current support for the BDS Movement. Dr. Dana Barnett, who heads Israel Academia Monitor, a group that monitors anti-Israel activities within academia, also noted how problematic it was for Alqasem's supporters in the Israeli Supreme Court to argue that the fact that she wished to study in Israel was proof that she was not a supporter of the BDS Movement anymore since BDS Movement co-founder Omar Barghouti studied ethics in the philosophy department at Tel Aviv University. In addition, she proclaimed that Kobi Snitz of BDS from Within, Dr. Neve Gordon, Dr. Rachel Giora and Dr. Anat Matar all advocated in favor of BDS while being part of Israeli universities: "Using Israeli products and services does not stop BDS activists from calling for BDS."
But these facts were all ignored by the Israeli Supreme Court, who wished to give Alqasem the benefit of the doubt since she was a young student activist and not one of the main leaders of the BDS Movement. This demonstrates that Israel is a democratic country which honors the liberal Jewish tradition and respects the academic freedom of its critics.