Op-Ed: Why India should not support the Sheikh Hasina government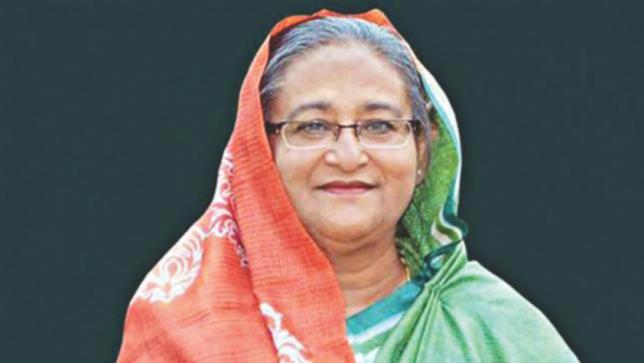 In recent days, a series of articles have been published, emphasizing that India should be supporting Sheikh Hasina in the upcoming Bangladeshi elections. According to the Weekly Blitz, Sheikh Hasina is opposed to Jamat e-Islami. Furthermore, a Chinese news website argued that she should be supported because under her leadership, the UN reported that the literacy rate for women increased, the life expectancy of babies went up and the number of children enrolled in schools has improved. However, what these articles fail to realize is that Sheikh Hasina is a dictator who has been slowly ethnically cleansing Hindus and other minorities from the country.
On a daily basis, Hindus are being murdered, raped, abducted and forcefully converted to Islam. Their lands are being seized from them, their holy places are being desecrated and their homes are being destroyed. Forces loyal to the Sheikh Hasina government are doing everything in their power in order to make Bangladesh to be a minority-free country. Routinely, Hindus within the country face systematic pressure and threats merely so that they will be compelled to move to India and to leave behind their ancestral homeland. Just recently, a Hindu girl was stabbed to death in Manikganj and a number of Hindu opposition activists were arrested.
However, the minorities are not the only ones suffering under the present ruling Awami League government. In his recently published memoir titled A Broken Dream: Rule of Law, Human Rights and Democracy, Surendra Kumar Sinha, a former Hindu Bangladeshi Chief Justice who was forced into exile due to his support for protecting Bangladeshi democracy, proclaimed that Sheikh Hasina is not a democratic leader as the 2014 sham elections highlighted and that India should not be supporting her for this reason alone: "People cannot be ruled with the help of security forces consistently violating the civil rights of the citizens. No autocratic government can rule the country for an indefinite period. Unless democracy and rule of law are established, the sentiments of the people will keep rising against the tyrannical government and it will go against India as well because India is seen to be propping up an autocratic government for its own interest."
But Sheikh Hasina is not just a dictator. She is a dictator who is empowering radical Islam within her country. In an exclusive interview with The Wire, Sinha claimed that 40% of Pakistan is under the control of terrorist groups and that under the Sheikh Hasina government, Bangladesh is heading in that direction: "This present government is patronizing Hefazat. Terrorism and fanaticism is spreading across the country through mosques and madrasas controlled by Hefazat." While Sinha noted that the Sheikh Hasina government is opposed to Jaamat e-Islami, he claimed that Hefazat is even more fanatical than them.
In fact, Shipan Kumer Basu, the President of the World Hindu Struggle Committee, noted that while the opposition BNP Party is tied to Jamaat e-Islami, who has terribly persecuted the Hindu minority, the Awami League is tied to not only Hefazat but also the Olama League, who pose a threat not only to the local Hindu population in Bangladesh but also to India and the entire free world. In addition, under the Sheikh Hasina government, ISIS has established a base in Bangladesh, the country went from being a secular state to an Islamic state and Sheikh Hasina now seeks for it to become a criminal offense to criticize the Prophet Muhammad and the Muslim faith. Even before this announcement was made, there are already hundreds of cases filed against Hindus for hurting religious sentiment. There are also reports that the school textbooks in the country are increasingly encouraging fundamentalist Islamic thought and inciting against the minorities.
In conclusion, Basu declared: "We understand that there is a security problem along the Indian-Bangladeshi border. The Indian government thinks that if Sheikh Hasina does not come to power again, then terrorists can illegally infiltrate into India and then their country would be in a more dangerous security situation." However, he believes that this mentality is misguided for both the Awami League and the BNP are responsible for implementing minority violence and supporting terror: "During the reign of these two parties, the Hindus and other minorities have suffered from massive human rights abuses." However, with the rapid increase in the number of Hindus involved in the Bangladeshi opposition, Basu thinks it will be different now for it is not just the BNP against the Awami League but a coalition of groups against the Awami League: "At this moment, if a new government can be formed in Bangladesh, it will be loyal to India and the minorities will be in a better position. In addition, India won't have any security risks."