How Post-Imperial Democracies Die: A Comparison of Weimar Germany and Post-Soviet Russia | CPCS 52(2). With S. Kailitz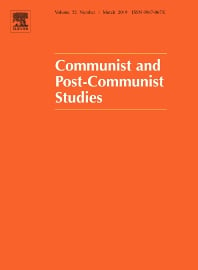 How post-imperial democracies die: A comparison of #WeimarGermany and post-Soviet #Russia.
With Steffen Kailitz of the HAIT @TUDresden_DE and @DVPW_Vergleich in @Elsevier's "#Communist and Post-Communist Studies" #politics#politicalscience#democratization
While socioeconomic crisis – like in Germany after World War I and in Russia after the Cold War – is a necessary precondition for democratic erosion resulting in a breakdown of democracy, it is not a sufficient condition. We identify, in the cases of Weimar Germany and post-Soviet Russia, a post-imperial syndrome that includes nationalist irredentism and an ambition to return to the status quo ante of a "great power" as a main reason why democratization faces specific and enormous challenges for former "great powers." A slide back to authoritarianism in post-imperial democracies takes a high toll. It is facilitated by international political conflicts, including annexation and wars, with new neighbouring states that harbor territories perceived as external national homelands like the Sudetenland or Crimea.