Following the arrest of Mumbai mastermind terrorist, is radical Islam still on the ascent in Asia?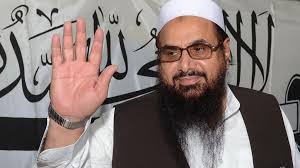 In recent days, Pakistan arrested the mastermind behind the Mumbai terror attacks.   Hafez Mohammed Saeed, the founder of Lashkar-e-Toiba, a Pakistani-based terror organization, organized a series of terror attacks in Mumbai, India in 2008.  The targets included a train station, two expensive hotels and a Chabad synagogue.  166 people were murdered in these coordinated terror attacks.  The question remains, in the wake of his arrest, over a decade after the Mumbai terror attacks, has the radical Islamist threat gotten worse in Asia or is it about the same?
Following the terror attacks on East Sunday in Sri Lanka earlier this year, which killed more than 250 people, it appears that the radical Islamist threat has only gotten worse in Asia.    Around the time of the Mumbai terror attacks, radical Islam posed a major threat in Afghanistan, Pakistan, India and Bangladesh, like it does today.   However, since then, the radical Islamist threat has spread its tentacles to include not only Sri Lanka, a peaceful island in the Indian Ocean but also Singapore, where four women were recently arrested for Islamist terror-related activities; Indonesia, a secular Muslim country who recently felt the need to vet its own civil servants in order to weed out Islamists due to the increased influence of radical Muslims there; and South Korea, where the authorities there recently managed to foil an attempted terror attack.  
Ever since the collapse of the Caliphate in Syria, more and more Asian countries are feeling increasing that radical Islamists are threatening their countries, as citizens of theirs who went to fight in Syria are now returning home more radicalized than ever. However, ISIS is only one of the radical Islamist groups that threaten Asia.  As the radical Islamist threat increases across the continent, US President Donald Trump has progressively been applying more pressure on the Pakistani government to clamp down on Lashkar-e-Toiba, Jaish-e-Mohammed and similar radical Islamist terror groups in Pakistan because he understands that they are spreading regional instability and contributing to the increased threat that Asian countries feel following the collapse of the Caliphate. 
In order to highlight this point, a recent report in the Business Standard claims that these Pakistani-based terror groups have joined forces with the Afghan Taliban, the very same radical Islamist terror group who recently threatened 43 Swedish-run health clinics in Afghanistan.   They are presently using Taliban-controlled areas as a safe haven.  Lashkar-e-Toiba did this merely so that they would have the ability to threaten the Indian Embassy in Kabul.  
However, the Pakistani terror groups are not limiting their activities to Afghanistan.  In an exclusive interview, Shipan Kumer Basu, President of the World Hindu Struggle Committee, stressed: "The Indian Ministry of Home Affairs has been informed that Lashkar-e-Toiba's notorious militants are increasingly influential in Bangladesh.  They are using madrassas in Murshidabad and Burdwan, where they are brainwashing young people.  The Bangladeshi Jamaatul Mujahidi has also been recruiting from the area as well and partnering with other Pakistani-based groups.   The Indian Home Ministry said that these Pakistani-based groups are fighting against the government in Bangladesh and India; there is a fight to establish Islamic law here.  That is why these terror groups have created different safe havens within the country." Basu claims that the influence of these Pakistani-based terror groups has spread terror among Bangladesh's minorities and made it unsafe for them to celebrate their festivals in peace and harmony.
Although Lashkar-E-Toiba claims to be opposed to ISIS and so does the Taliban, this does not mean that in their recent activities outside of Pakistan that they are not contributing to the radical Islamist threat that Asia is presently grappling with.  If today they are willing to leave their traditional sphere of influence and go to Bangladesh, then tomorrow they can be threatening other countries across the world.   For this reason, Trump made the correct decision to pressure Pakistan into cracking down on these groups and the recent arrest of Hafez Mohammed Saeed before Prime Minister Imran Khan traveled to the US highlights the success of his strategy.  
However, at the same time, Trump must work in order to assure that these Pakistani-based terror groups don't manage to continue to build up a base of operations in Afghanistan and Bangladesh, which would replace their safe haven in Pakistan for like ISIS, these radical Islamist terror groups also possess an ideology that threatens global peace and security.  As a Lashkar-E-Toiba pamphlet proclaims, all of their activities in the Indian subcontinent are designed in order to help make all historically Muslim countries Islamic once again: "All of India was part of the Muslim empire that was lost because Muslims gave up jihad.  It is our duty to get these back from the unbelievers."   If this is their ideology, theoretically, they can also go after Spain, China and Israel in addition to India.   After all, all of these countries occupy territories that used to belong to Muslims.  In fact, during the 2008 Mumbai Terror Attacks, one of the targets was Israeli.   Thus, the US has a moral imperative to fight against these other Islamist terror groups in the same manner that they fight against ISIS.  Only once radical Islam is defeated in its entirety will Asian countries be able to live free and dignified lives.