Choosing Deficits Wisely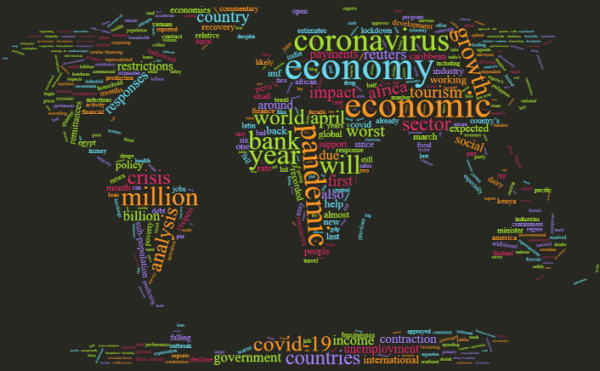 Most countries in the world right now are trying to find a balance between having their citizens trust their Covid responses, manage the inevitable debt and deficits that arose and continue to rise with mass shutdowns of the economy, and responsibly manage that debt and deficit level so that when a time for a recovery commences, that the level of debt and manner in which it was taken does not drag down any future recovery. It has been difficult to achieve all three, but all three are necessary in order not to cause permanent damage to their economies.
There is a debate on the best method to reduce Covid transmissions, but much of the harm has come from putting politics before the approach. Political fights over Covid has dominated local politics, especially in the US where a united approach has be challenged between different levels of government while fighting a Covid era election. Whether or not reduced rates could have been achieved if it was not in an election year is indeterminable, but the trust in Federal or State governments have taken a hit while political rivals attempt to use the pandemic to their personal benefit in some cases. The reduced trust in their approach has developed a lack of trust in officials managing the pandemic, a problem that has occurred in many countries, albeit without the same political structure as the United States in an election year.
Some countries like Argentina and Canada have not fared well in managing their debt, and it could be the case that short term infusions of cash based on restricting currency exchange rates or outright printing too much money will harm their eventual recovery. Argentina has taken to making it more difficult and expensive to purchase US Dollars, a currency often used when there are signs of economic trouble brewing in Buenos Aires. This is done to prevent a run on the Argentine Peso by local investors, a rush by many holding their savings on Pesos made in the economic collapse in 2001. Canada has taken to not only printing money, and excusing cheap borrowing as an economic model (a model that has torn apart Argentina's economy pre-2000), but also turned the support for existing profitable businesses towards new experimental industries. With formerly job rich healthy companies now suffering during the pandemic, Canada will focus on a "green" industries, while leaving those companies that paid taxes to them expecting help in an emergency to essentially stave out economically.
Trust in a country's Covid response must be paramount, and any actions that give even the impression of taking advantage of people during this time will permanently hurt a country's reputation. In one case, the same government also raised taxes among massive job losses while giving themselves a raise, was caught funneling money to family and friends via a children's charity in the middle of the pandemic. Actions such as these when many governments have received excess powers during the Covid era does nothing but hurt citizens while enshrining corruption during the pandemic. Transparency and honest approaches can forgive mistakes in policy decisions in a difficult time, but ensuring some at the top benefit while the rest of us suffer should be dealt with promptly and assertively by all meaningful democratic actors and agencies within a society. This is the case because corruption hurts everyone in the long run, especially those who are further weakened because of Covid.