Plus Jamais ça and Zero Tolerance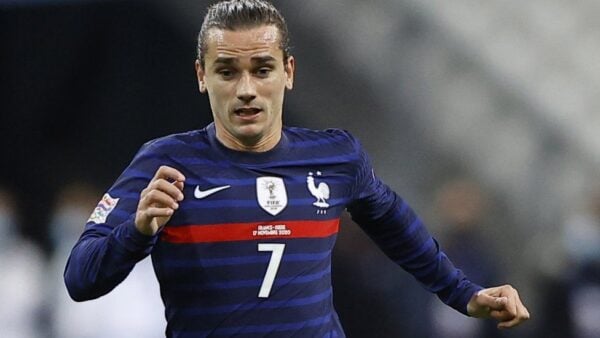 Healthy democracies do no burn legal documents. This recent and disturbing trend when confronted with an issue that took place during Covid policy approaches should be considered as an attempt to hide serious crimes from the public at a time when the public is at its weakest. When such options are available to a government that is found to be assisting in human rights abuses, an immediate and swift judicial response should become the norm. Zero tolerance for actions that contribute to human rights abuses should be a standard response. If that response is delayed, ignored or evidence is outright destroyed, criminal charges should follow for anyone interfering with an investigation, as in some cases eliminating evidence can become part of contributing to the atrocities.
Plus Jamais ça, or Never Again is a concept that followed the end of the Holocaust, where humanity dedicated itself to never allowing another genocide. The world has failed on many occasions, but the concept should be adhered to religiously. While average citizens often support human rights, politicians often are the ones enabling atrocities for personal gain. Recently, French footballer Antoine Griezmann cut his sponsorship ties with Huawei  in protest to abuses being waged against China's Uighur population. Griezmann pointed out that Huawei was tied to an app that apparently was going to be used to digitally identify members of China's Uighur Muslim minority, a group that has been subject to abuses by China, with many being placed in mass detainment facilities simply for being born Uighurs.
The actions against China's Uighur population has been known for some time, but little has been done directly about it due to China's political and economic weight. Protests like those done by Griezmann stand out as money often controls the narrative when speaking about human rights abuses in that part of the world. In reality, in Communist systems almost all organisations and companies are controlled and owned by the government, and actions taken by those organisations are almost always to the benefit of their home nation.
Recent revelations that Canada's government had been encouraging its own military and intelligence service to accept coordination and training with China's military has shocked many in Canada, the US and NATO establishment. While still not completely clear the extent of the cooperation, it has been noted that Canada's leaders took steps to give China winter war training and allow Chinese Generals training inside Canadian military colleges. It is more than likely that Canada has been aware of human rights abuses done against Uighurs and any other abuse that could be easily accessed by reading Human Right Watch reports. With Canada acknowledging its own nation committed genocide against its indigenous populations, the same standard should be applied to other humans abroad.
Training soldiers to operate more efficiently in the regions of the country where Uighurs reside, Tibet is located and where skirmishes with India have taken place, likely contributes to actions taken in those regions as well. It might be the case that actions by Canada may have exacerbated human rights abuses against those groups and populations, and as a result those officials in Canada should be open to questioning by Canadian and international human rights tribunals. While the same government has been those in a democracy that have destroyed legally obtained evidence by its own government's committee in the recent past, society as a whole needs to demand justice at home, so it can legitimately demand justice abroad for those who have lost all freedoms.