No time to go it alone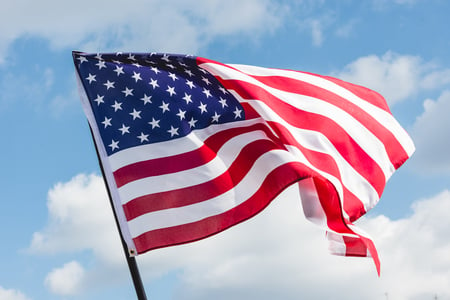 Though much has changed in the years since the end of the Second World War, much of the thinking in America's mainline foreign policy has remained the same. Many Americans look out into the world as if the United States was the lone nation capable of taking on the world's most daunting challenges, and, as a consequence, many expect the U.S to address major problems independent of cooperation from other nations. The reality, however, is that times have changed- while the United States remains the world's greatest power, the rise of China, India, and Brazil, and the consolidation of Europe has given rise to a slowly growing list of nations or blocs that are capable of playing a significant role in true global governance. 
Faced with the prospect of rising powers, including some potential rivals, the United States has two meaningful options. First, the U.S. could choose to face this new reality head on and work collaboratively with emerging nations. Or, second, The United States could ignore the development of these nations and potential partners, instead attempting to carry the same amount of global responsibility with relatively less capacity.
Despite important questions about China's continued rise, the world is slowly returning to a bipolar, or even multipolar order. Put more directly, the gap in "power" (defined as economic, military and even soft power) between the United States is smaller today than it was at the end of the Second World War, or even at the end of the Cold War. This is not to say that today's America is somehow weaker than the United States was in the 1950's or 80's- instead, it is meant to highlight the fact that other nations have grown more quickly between now and those historical moments.
In light of this, it is more important now than it has been at any time in recent memory for the United States to double down on its diplomatic efforts. India and Brazil have both seen astonishing growth since the 1980's, and both nations have strong, if sometimes flawed, democracies. It is already important to have cooperation from these nations on global issues like climate change and halting the withdrawal of democracy globally. As these nations continue to develop both economically and politically, it will prove even more important for the United States to have a positive relationship with both countries. 
A similar thing should be said about America's partnerships with the nations in Europe. The troubling situation along the Ukrainian border proves the value of NATO membership, and it comes at a vital moment for Europe following a changing of the guard in Germany and the recency of Brexit.The United States would be wise to resolidify its commitment to NATO and work to promote a politically unified, democratic Europe. Through close relations and thoughtful negotiations, European partners may continue to increase their contributions to NATO.
While these developments have presented new opportunities, they also present a new set of challenges. China has emerged as a global power with undeniable influence and a global vision that is at odds with the Liberal free-market tendencies of the United States. Russia, though certainly not a rising power, has interfered in American elections and continues to disrupt international norms. Other nations like Iran and North Korea, present threats to international stability in a more acute way. Non-state actors like ISIS present a new sort of threat entirely.
Perhaps it is possible that continued economic development in China creates a middle class that actively desires democracy, as some predicted in the early 2000's. Maybe China's economy will stall out, and the famed "Grand Bargain" between the CCP and the Chinese people will collapse. It is also entirely possible that China will continue its economic development in the face of the harsh civic and political repression suffered by many Chinese people. In any event, a strong web of partnerships and alliances for the US could serve to both entice China into better behavior or, at a minimum, deter the worst imaginings of China's global ambitions. A similar list of potential outcomes could be suggested for each of the other problem areas mentioned above, and in every circumstance, the United States will be more effective having strong and consistent partners. 
I have been careful to focus on the upsides of what could take place if the United States walks face first into the emerging bipolar world, but the downsides of failing to do so can be summarized pretty simply. If the United States attempts to take on the full weight of international leadership without cooperation from a long list of committed partners, it will result in overextension, which could bring about the sort of decline that presents a real threat not only to America's international interests, but to democracy more broadly.
This is why it is important for individual Americans to participate in elections, and remain informed about important issues in both domestic and foreign policy. The next few decades represent a turning point in so many important ways, as climate change, the retreat of democracy, and the rise of China, India, and Brazil all come to a head. Faced with so much uncertainty and so many opportunities, the United States would be wise to make as many friends as it can.
—
Peter Scaturro is the Director of Studies at the Foreign Policy Association